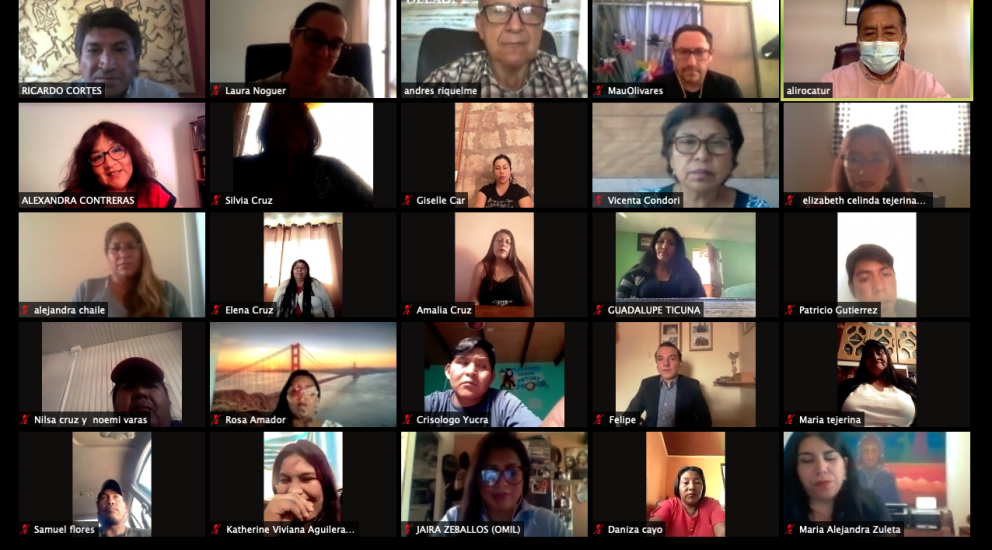 82 San Pedro de Atacama Residents Continue Their Elementary and Secondary Schooling
11/Mar/2021
Students from Camar, Peine, Río Grande, San Pedro de Atacama, Talabre and Toconao graduated thanks to the second-chance education program sponsored by the municipality's Job Placement Office with support from SQM. Enrollment is now open for 2021.
"Thank you to everyone who has made this program a reality. My son's disability makes it difficult to find opportunities where he can participate. Thanks to this initiative, we have met the challenge of going back to school. It was difficult after so much time, but we wanted to do it because we want our son to be a professional someday."
Those words by Ariel Cruz, a Camar resident, portray his emotions during the ceremony where his son, Ányelo, received recognition for his commitment and effort in the 2020 version of the Second-Chance Education Program.
The initiative is sponsored by the Municipality of San Pedro de Atacama's Job Placement Office (OMIL) and Capacitaciones Da Vinci with support from the La Semilla Foundation and SQM. Eighty-two students from towns in Salar de Atacama enrolled in this version of the program to continue their elementary and secondary schooling. Thirty-four students graduated from high school this year.
Students from Camar, Peine, Río Grande, San Pedro, Talabre and Toconao studied via an online platform. The methodology was adapted to make that possible and to facilitate access to the program. Materials for working from home were provided along with a subsidy to ensure students' Internet connectivity. Those measures ensured the educational continuity necessary during the pandemic.
"Everything used to be face-to-face; now we work over Zoom. It is a great opportunity to complete our schooling and help our families get ahead. I hope the program continues because people need it," remarked Haydee Cruz, a Socaire resident and beneficiary of the program.
The Mayor of San Pedro de Atacama Aliro Catur, noted that he was "very pleased and proud of our people, all our students who are completing their studies. I congratulate them for their spirit of achievement and for accepting the challenge of improving their quality of life, which is only possible through education. I want to take this opportunity to thank SQM. Without you, we would not have been able to offer this program, which has benefited hundreds of Salar de Atacama residents. Congratulations to all the recent graduates."
2021 Second-Chance Education Program
Environment and Community Senior Vice President of SQM Salar, Alejandro Bucher, explained that this initiative enables area residents to improve their quality of life and generates new educational and job opportunities.
"The Second-Chance Education program aims to strengthen abilities and tools that could generate new opportunities for people. As a company, we have promoted a series of education initiatives to support community development and fill in education gaps. It is a long-term collaborative effort," said Bucher.
The executive also announced the continuation of the Second-Change Education Program in 2021. "Enrollment is open and will end in March."
Those who wish to continue or enroll in the program for the first time should register via e-mail [email protected] or telephone +569 772 139 22 or +569 532 177 21.
INSERT
Requirements
Be over 18 years of age and, depending on the schooling level, submit the following documentation: 5th-6th grades: photocopy of a valid Chilean ID card; 7th-8th grades: photocopy of a valid Chilean ID card; 9th-10th grades: photocopy of a valid Chilean ID card and MINEDUC certificate of elementary school completion; 11th-12th grades: photocopy of a valid Chilean ID card and MINEDUC certificate.