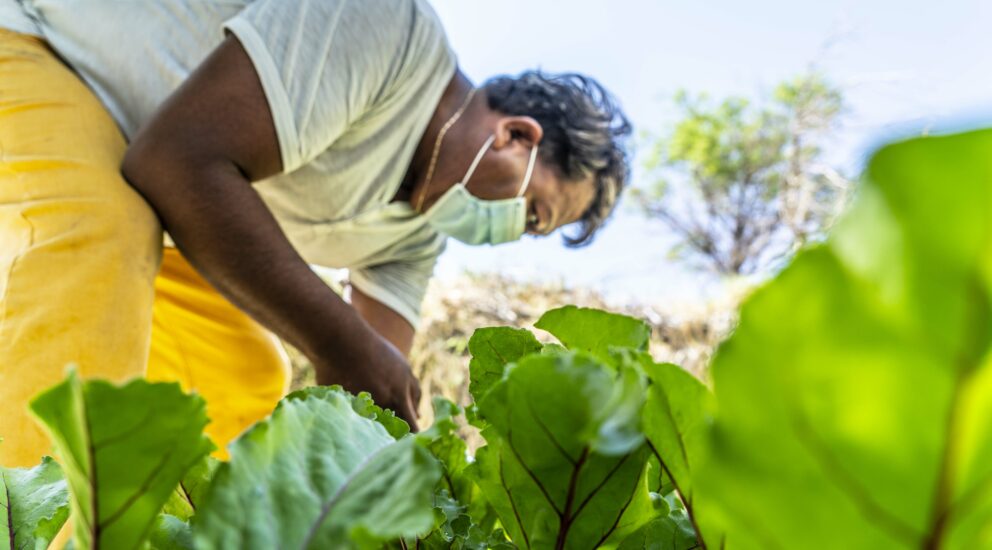 Family Gardens: More than 100 Salar de Atacama residents grow vegetables at home
22/Oct/2021
The project arose a few months into the COVID-19 public health crisis to help communities grow their own vegetables at home without having to go out for them. More than a year later, residents continue the program, which helps preserve local farming culture.
With support from the Atacama Tierra Fertil Program
Chard, lettuce, tomatoes, radishes, green onions, carrots and fruit are among the produce harvested by the more than 100 residents of Salar de Atacama towns who set up family gardens in their homes. This program has enabled them to not only grow their own food but also expand their knowledge of farming, a sector of great importance throughout Lickanantay history.
Families in the Salar de Atacama basin began using family gardens more than a year ago as part of an SQM initiative through the Atacama Tierra Fertil Program. This initiative aimed to help people during the most difficult period of the COVID-19 pandemic when leaving home was hardest because people were trying to avoid contagion and due to mobility restrictions.
The program, well-received by residents, is still underway in towns like Toconao, Peine, Camar, Socaire and Talabre. Ema Zeleda is one of the residents who received a family garden and dedicated a prime area of her yard to growing fruit and vegetables.
"I planted strawberries because I love them. We received the garden container, fertilizer and topsoil, which I thought was incredible. Farming has always taken place in Toconao, but younger generations have not been so concerned with it. This initiative is an opportunity to preserve our farming heritage," said Ema.
GROWING AT HOME
The Toconao resident added that growing food at home makes people more autonomous and they learn to eat better, healthier food. "You learn from nature, and see how food grows from the ground as time passes. It is a good program. We are living in difficult times, and we need to value learning to grow our own food."
Luz Cruz, another Toconao resident, says that the family gardens help people day-to-day. "They also mean savings because you spend less on food when you have your own garden at home. It is a wonderful idea. You can farm on a small scale and watch how your vegetables in your yard grow."
Vice President of Communities and the Environment at SQM Salar, Alejandro Bucher, said that the Family Gardens program is sustainable over time and can leave a farming legacy for younger generations while safeguarding Lickanantay farming heritage.
"The program arose from an urgent need, as a support for growing food without having to leave home and risk catching COVID-19. However, it is much more than that. This project also strengthens the farming traditions of the Atacameñan people, encourages home gardening and improves people's quality of life," remarked the executive.