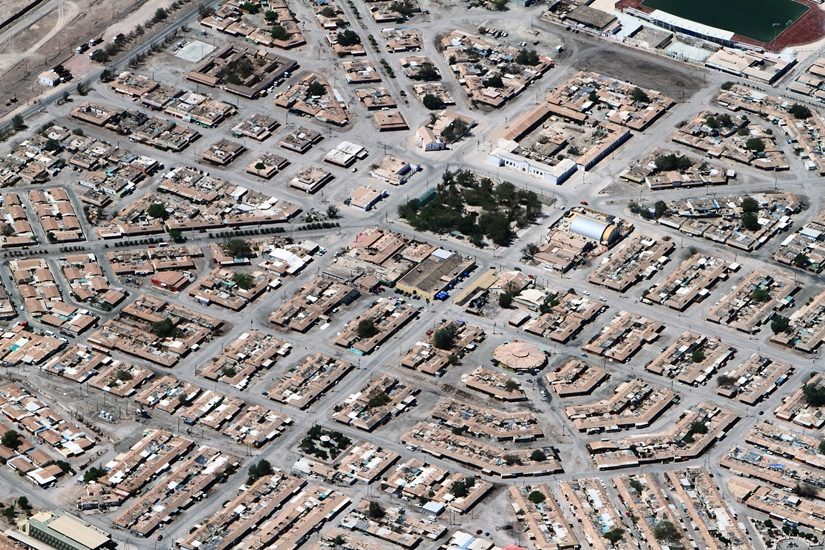 María Elena Hopes to Become the National Capital for Heritage Tourism
04/Nov/2019
The María Elena Tourism Development Program was launched as part of the Tourism Development Master Plan (Pladetur) led by SQM and the Municipality of María Elena. Among other initiatives, the program includes joint creation of the María Elena "brand" as a heritage tourism destination.
In 2015 the Tourism Development Master Plan (Pladetur) was introduced in María Elena to strengthen tourism activity in the pampa community as a development alternative for residents, local entrepreneurs and tourism providers.
A Public-Private Alliance in Constant Development. The latest milestone in this initiative was the launching of the Tourism Development Program, led by Fundación Turismo Sustentable (the Sustainable Tourism Foundation). The foundation's training programs look to equip tourism providers and local entrepreneurs with tools and advice on how to boost and promote María Elena and its nitrates heritage as a hub for tourism in the region and the country.
This marks an important step forward for the pampa community, even more so given its status as one of only 10 places in Latin America and the world with heritage tourism.
This initiative also calls for joint creation of a tourism map of the district with important information on tourist attractions and services and designing a new website for the district. This project gets the entire community involved through a competition for residents to propose a new slogan, drawing and post card for the city.
At the ceremony to launch the Tourism Development Program, Irina Salgado, director of the National Tourism Service (Sernatur), expressed appreciation for the initiative, which is aligned with the objectives of the World Tourism Organization. "María Elena is a tourist gem and, given its potential, under the current administration Sernatur has declared it an emerging destination. There are nine tourist destinations in the Antofagasta Region, only two of which have a Tourism Development Plan, and María Elena is one of them."
Omar Norambuena, mayor of María Elena, affirmed that: "To strengthen our area, we must work together with other organizations. This work is a reflection of such collaboration. We are very proud of this milestone, which will lead us to fulfill the dream of developing and strengthening heritage tourism in María Elena."
Pablo Pisani, Director of Communications, Sustainability and Public Affairs at SQM, affirmed: "We didn't hesitate to join this initiative because we understand María Elena's tourism potential. As a company, we are committed to tourism development and reviving cultural heritage, which is why this program clearly reflects the joint work we have carried out with diverse players to strengthen María Elena and highlight the importance of its valuable heritage that we inherited from the glory days of the nitrates industry."
One of the medium-term challenges of this initiative is to convert María Elena into the national capital of heritage and nitrates tourism.