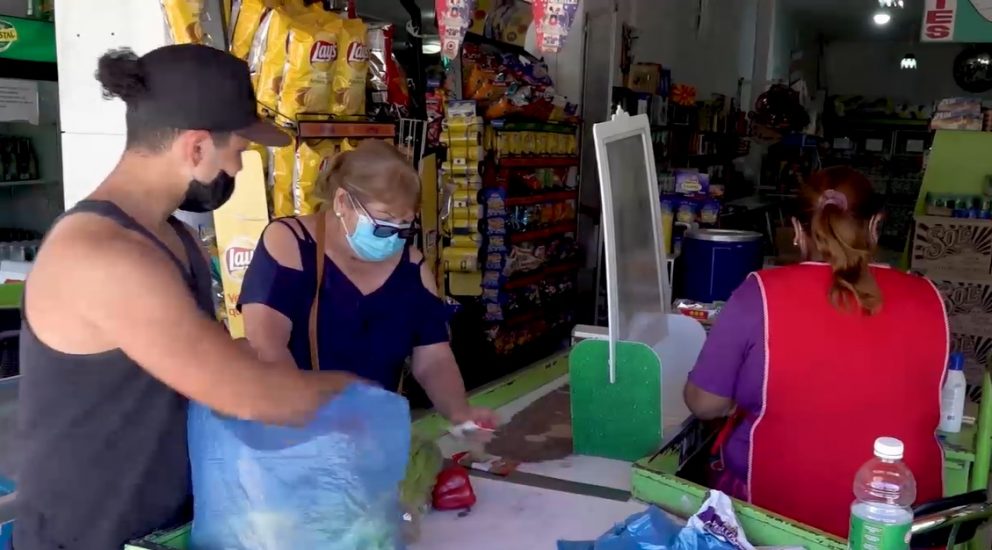 Over 100 Million Chilean Pesos to be Allocated to Entrepreneurs and Business Owners in María Elena and Quillagua
21/Sep/2020
As part of the "María Elena Economic Reactivation Plan," a public-private initiative to support local entrepreneurs and micro-enterprise owners impacted by the public health crisis, over 100 million Chilean pesos will be allocated to beneficiaries selected through a variety of selection processes. They can use the financing obtained to revitalize or strengthen their businesses, based on the category to which they applied.
Forty-six individuals will be chosen to receive funds from one of two programs: "PAR" ("PAR Reactivando mi Pampa Salitrera") from the Chilean Development Corporation (CORFO), and "Rebuilding Your Business Together" ("Juntos Impulsamos Tu Negocio"). These initiatives are co-funded by several companies (Antofagasta Minerals's Minera Antucoya, SQM, Atlas Renewable Energy, Cerro Dominador, Generadora Metropolitana and TSGF), in collaboration with the Municipality of María Elena, the La Semilla Foundation and El Puerto Cowork.
Seventy-nine applications were submitted to the "Rebuilding Your Business Together" Program launched in July and resources were ultimately awarded to 33 entrepreneurs and micro-enterprise owners from María Elena and Quillagua. In addition, CORFO's "PAR" program benefited another 13 local entrepreneurs and small business owners with public resources and co-financing from the corporate alliance. Among the individuals selected, there is a large number of women, with 31 female-led initiatives from the two programs.
Lucila Pizarro, from the company "Coffee Break Valentina", who received funds from CORFO's "PAR" program, commented: "I started this 30 years ago because my son was diagnosed with an incurable disease. I remember the sacrifices I made, buying a tray of eggs and some chickens and putting a sign on my door and that's how, little by little, I began to get ahead. When the pandemic arrived, it was very painful to have to close. So, for us this fund is an enormous blessing."
Martín Vega, from the company "Pimiento Tour," beneficiary of the "Rebuilding Your Business Together" fund, remarked: "The partnerships that can be built between public and private entities are always going to favor the community or entrepreneurs. So, if these things continue and are sustained over time, they will be advantageous for everyone."
According to Patricio Fernández, Office Manager at El Puerto Cowork, the institution coordinating the process: "We are familiar with the area's needs and, therefore, are grateful for the involvement of all the companies and institutions, which are always willing to collaborate to benefit affected entrepreneurs. We hope this grand partnership continues."
The entrepreneurs and micro-enterprise owners awarded grants from the María Elena Economic Reactivation Plan were recognized at a symbolic virtual ceremony attended by numerous public officials as well as representatives from the companies and institutions involved with the initiative.
Comunidad
Emprendedores
SQM