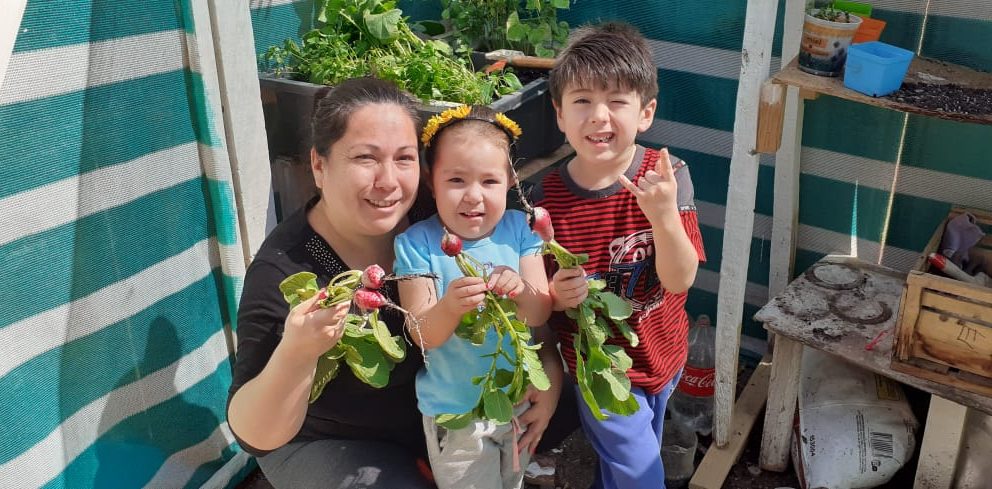 More than 320 Families from Tocopilla, Quillagua and María Elena Set to Participate in Second "Home Gardening" Workshop
09/Oct/2020
Representatives from neighborhood councils, at-risk individuals and several families are taking part in the initiative, which attracted a large number of participants the first time around. The initiative is organized by SQM and the Mr. Barber Foundation.
Thanks to the success of the online "Home Gardening" workshop, an innovative activity designed to bring families together around gardening, SQM and the Mr. Barber Foundation announced the second phase of the project, which will reach more than 320 families, or approximately 1,600 people, among the districts of María Elena, Quillagua and Tocopilla.
As explained by Carolina Elgueta, director of the Mr. Barber foundation, "The program has positively impacted the beneficiaries. We have 240 families in Tocopilla and 80 families in María Elena and Quillagua. This practical educational program in the context of a pandemic has resulted in a fun family activity that can be done at home, by imparting new knowledge and techniques to people that are looking to stay home and prevent the spread of Covid-19."
This activity is part of the "Education and Healthy Living" action area of the community action plan implemented by the mining company to work alongside the community to combat the spread of Covid-19.
Pablo Pisani, Director of Communications, Sustainability and Public Affairs at SQM, explained: "The program has been very well received by families in the three towns. That makes us very happy and proud since it demonstrates not only our commitment, along with Mr. Barber, to the communities, but also the families' interest in continuing this type of initiative that allows them to enjoy a recreational activity from their homes, while cultivating fresh, safe produce."
As part of the initiative, a tool kit, supplies and everything needed for a home garden is delivered door-to-door, abiding by all the prevention and safety standards necessary in light of the public health crisis.
SQM is also implementing this initiative in communities in the Salar de Atacama.