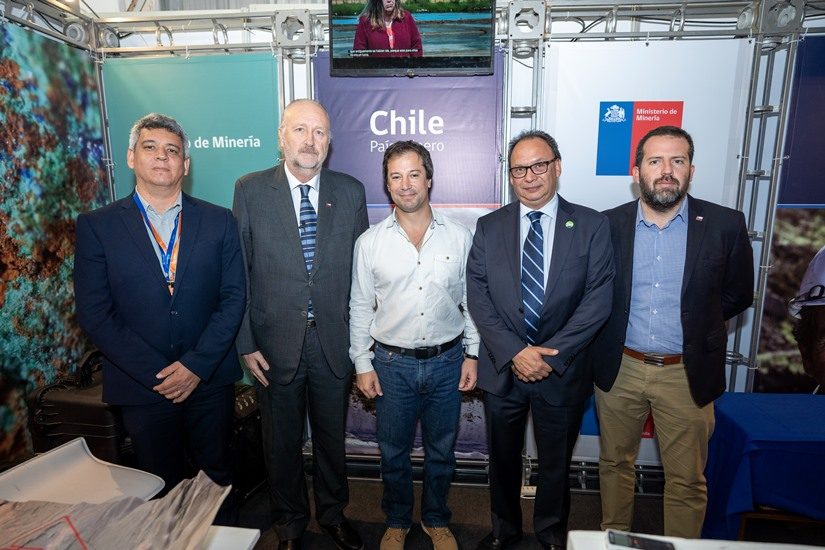 Ministry of Mining recognizes SQM's efforts during weather emergency
20/Jun/2019
The mining firm was recognized at the international mining show Exponor 2019 for the support that it provided to families affected by the weather events that impacted northern Chile in February of this year.
The recognition was presented by Minister of Mining Baldo Prokurica and Undersecretary of Public Works Lucas Palacios, who praised SQM's efforts to help during the weather events that impacted the northern part of the country. The Company coordinated the efforts of community groups to help reopen roads and reestablish connectivity in Calama and the towns of Atacama la Grande and Alto el Loa. Together with the company Komatzu, SQM employees cleared unnumbered roadways and recovered local roads connecting San Pedro de Atacama and its communities.
"We would like to thank SQM and all of the mining companies that generously contributed staff and machinery to address the consequences of the summer rains. This sets a precedent for future weather events because we will establish the foundations for coordination between the mining companies and our ministry in advance under the leadership of the Ministry of Public Works," Mining Minister Baldo Prokurica stated.
SQM's Director of Communications, Sustainability and Public Affairs Pablo Pisani received the recognition on behalf of SQM. He said, "We value this distinction because it shows us that we are on the right path. As soon as the rains intensified, we were on the ground to provide immediate assistance. We met with local officials and worked with our operations team to provide timely, effective support."
Codelco, Abermarle, El Abra and Komatzu were also recognized for their contributions to these efforts.