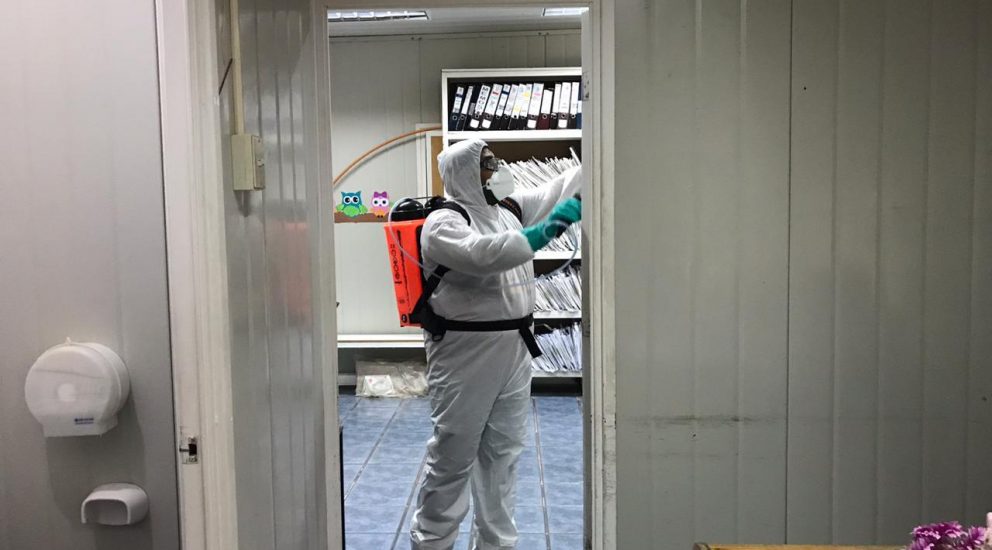 SQM Supports Public Health Network Efforts to Combat COVID-19
15/May/2020
The mining company has undertaken various actions to help strengthen and improve the response capacity of hospitals and healthcare units in the Antofagasta and Tarapacá regions, providing medical supplies, personal protective equipment, rapid tests and respirators
The mining company has undertaken various actions to help strengthen and improve the response capacity of hospitals and healthcare units in the Antofagasta and Tarapacá regions, providing medical supplies, personal protective equipment, rapid tests and respirators.
In addition to preventing the spread of COVID-19 among residents of the towns near its operations, SQM has helped various hospitals and medical centers, contributing supplies and personal protection equipment for medical teams.
For example, in María Elena and Tocopilla, the mining company has provided masks, protective coveralls, goggles, gloves, infrared thermometers, hand sanitizer, shoe covers and other equipment. This contribution will undoubtedly strengthen the medical attention provided by local medical centers.
Furthermore, in order to ensure that those who have contracted the virus recover quickly, SQM joined forces with the Antofagasta Regional Government and Public Health Network, providing two portable respirators with cutting-edge technology. The devices are designed for invasive and non-invasive respiratory therapies on chronic and critical patients in a wide variety of environments. SQM has committed to providing two additional respirators, which will be assigned to the municipalities that present greater demand for them.
In regard to the actions, SQM's Director of Communications, Sustainability and Public Affairs, Pablo Pisani, noted that, "From the beginning of this emergency, we have been present in Tocopilla, María Elena and San Pedro de Atacama—the cities located near our production sites. We have provided various forms of support in response to the calls issued by the community, municipalities and other social institutions. We have wanted to help because we feel the need to contribute to strengthening the regional Public Health Network in order to provide timely responses as the situation evolves."
At the same time, SQM and local municipalities are sanitizing public spaces and distributing home cleaning kits. These actions are being carried out in María Elena, Tocopilla, Toconao, Talabre, Camar, Peine and Río Grande. They are also being replicated in the municipality of Pozo Almonte and in some fishing communities in the Tarapacá Region.