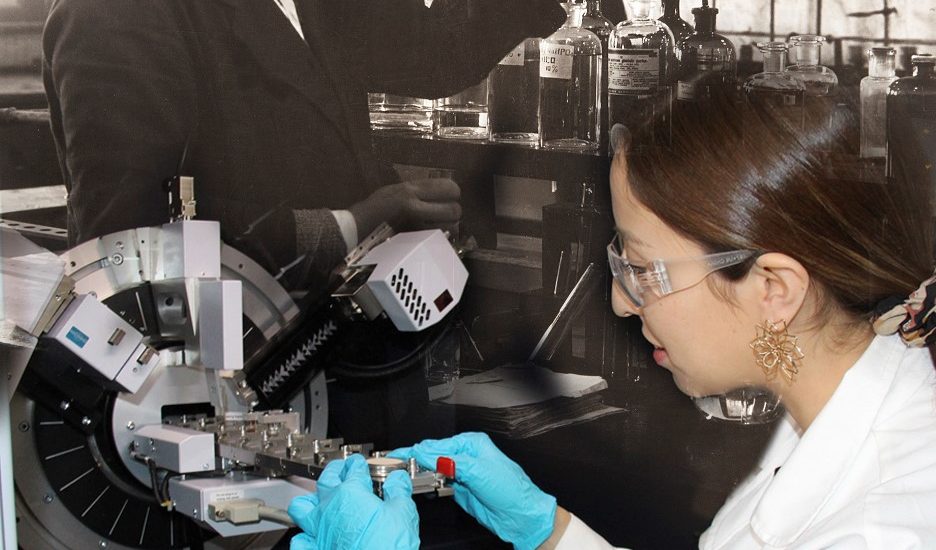 SQM: From Nitrates to Industries That Are Strategic for Sustainability
14/Oct/2020
Playing a key role in shaping life on planet Earth is the ambitious purpose that SQM has set for itself, delivering solutions for human development through the products it processes in northern Chile. Today the company is present in the four major revolutions of the 21st century: Health, food, technology and the energies that move the world towards sustainability.
In late 2016 the Pedro de Valdivia mine was closed, ending the nitrates industry that represented more than half of Chile's GDP one century ago, before the invention of a synthetic substitute. Very close to this mine, in Coya Sur, a silent, meticulous transformation took place to reinvent this natural wealth so abundant in the north of Chile. From this resource we now produce iodine, solar salts and potassium nitrate (KN03), a chemical compound that is currently the basis for a specialty fertilizer industry where Chile is the global leader.
Currently, potassium nitrate (KNO3) is the go-to fertilizer for growing fruits and vegetables, especially for sustainable methods such as greenhouses, hydroponics and automated irrigation, since it enables crops to be farmed with less water. Created in Chile, this product required a unique R&D process; there was no one to imitate, only the mission of developing an improved natural fertilizer that leveraged two elements: caliche ore and the sun. In the late 1980s, SQM did not know how to produce potassium nitrate, but it managed to do it from nothing, making it the producer of the highest-quality, chlorine-free, 100% water soluble, natural potassium nitrate in the world with the market's smallest carbon footprint.
In 1993, the company took another great leap in production by acquiring a project in the Salar de Atacama that is capable of producing its own potassium chloride (KCL) to supply the nitrates process. Years later, in the Salar de Atacama, it would come to produce lithium carbonate and lithium hydroxide, and recently introduced "SQM Online", a new public virtual monitoring system that provides daily reports on industrial water and brine extraction and other environmental information of interest. This act of transparency functions as a means of assurance for authorities, the community and interested parties.
In 2000 potassium nitrate gained a new industrial use as a component of the solar salts used to store energy at sophisticated concentrated solar power plants, guaranteeing generation of renewable energy and continuity in the absence of sunlight. Today, SQM is the main producer of these salts that make it possible to generate 100% renewable energy.
"History has taught us that innovation is key," explained José Miguel Berguño, SQM's Nitrates and Iodine Operations Senior Vice President, who went on to specify: "We dared to reinvent this industry, and today we are proud that the new nitrate is potassium nitrate, a product invented in northern Chile and that is currently the preferred raw material for enhancing food through sustainable agriculture. We are also proud of our solar salts, which enable energy continuity at concentrated solar power plants, and our iodine, which supplies the health and technology industries so they can manufacture contrast media for x-rays, LCD screens, pharmaceutical products and disinfectants."
SQM, in line with its four corporate values of Sustainability, Safety, Integrity and Excellence, is a company that has been able to adapt to the changing conditions of the global market. The basis of that adaptation has been its capacity to innovate in production, commercial, logistics and management processes, as well as its clear purpose of manufacturing products for a sustainable world and its responsible operations that minimize its emissions, water use and carbon footprint, while caring for the environment.