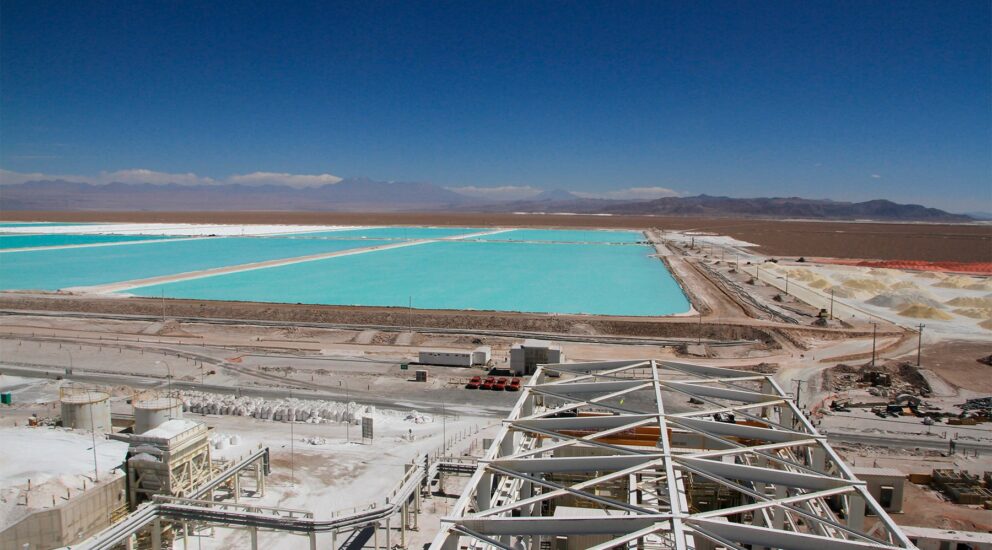 SQM Recognized Among Leading Global Companies in S&P's Sustainability Yearbook 2022
05/Feb/2023
The company is part of this prestigious publication that looks to assess, standardize and benchmark sustainability data from the global market in order to disclose and disseminate information that directs capital flows towards initiatives with positive impact on communities and the environment.
SQM achieved an important milestone by joining S&P's esteemed Sustainability Yearbook 2022, which recognizes corporate sustainability leaders from around the world. A total of 7500 companies were initially invited to take part in the corporate sustainability assessment. The company qualified among the 2,100 organizations that ultimately participated, representing more than 45% of global market capitalization.
This recognition confirms the company's commitment laid out in its robust Sustainability Plan, which has made important progress in its three core areas (Contribution to Sustainable Industries, Our People and Our Environment) since being launched over a year ago. The organization addresses these areas with a conviction to challenge its operating practices in harmony with the environment; expand dialogue and build close, respectful relationships with surrounding communities; and achieve a high standard of transparency in all it does.
José Miguel Berguño, SQM's Senior Vice President of Corporate Services, explains: "We are proud to be considered among a select group of global sustainability leaders in this yearbook, which assesses current global practices and market trends and recognizes our advancements and efforts in environmental protection, community engagement and corporate governance. It is a major step forward on our road map towards sustainability, a process we kicked off in late 2020 and expect to further improve year after year. This recognition motivates us to continue working, in pursuit of our goal to be a global leader in sustainability."
The executive added: "We are faced with a global setting that challenges us to constantly innovate our production processes, under the highest reportability standards that point us in the right direction towards carbon neutrality in all our products by 2040. We aspire to contribute to industries that are strategic for human development and build a sustainable future, in collaboration with communities and our stakeholders."
The company stands out among global chemical companies and is positioned within the top 10% of companies in the world in ESG management. As a result, it has been selected for this corporate sustainability yearbook, which assesses organizations based on environmental, social and governance factors, known as the S&P Global ESG analysis. This tool helps explain how companies are adapting to today's quickly changing environment, considering aspects like the transition to carbon neutrality, the labor market, protection of biodiversity, inclusiveness and diversity, among others.
Certifications
In line with SQM's sustainability aspiration, it pledged to adhere to the principles of the World Economic Forum's Global Battery Alliance (GBA). The company also joined the UN's Race To Zero program, an initiative aligned with the Paris Agreement that shows commitment to climate action and carbon neutrality.
It also qualified for the demanding global benchmark indices "S&P Dow Jones Index" Chile and MILA DJSI for the second straight year, scoring within the top 5% of the global chemical industry, which shows the organization's significant improvement in economic, environmental, social and governance criteria.
It also performed well in a diagnostic process communicated in December 2021 by the Carbon Disclosure Project (CDP), an international non-profit that runs the most complete disclosure system on climate management. Participating for the first time in this competitive certification, SQM earned category B, which places it above the regional average for South America and among the top 48% of companies from the international chemical industry attaining the same management level.
Learn more about The Sustainability Yearbook 2022 here