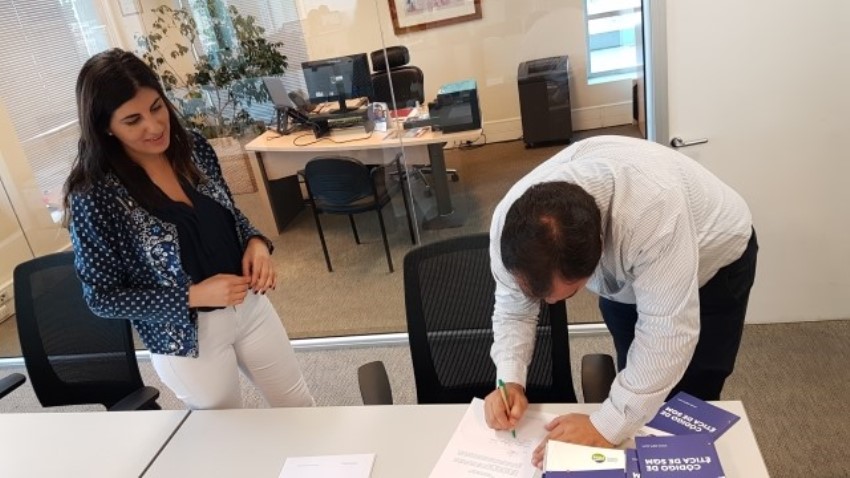 SQM Launches New Code of Ethics
11/Apr/2019
The main characteristics of this important document are that it is easy to read, practical and has a new design. The Code summarizes the principles that every employee should understand and practice at Soqui.
The new Code of Ethics, developed by the Risk Management and Compliance Division, reached our SQM sites and offices in Chile and around the world in 2019. The document has been approved by the Board and benefitted from the external advice of an international compliance expert, as part of an effort to ensure that it would incorporate the highest standards of integrity.
The document is not an update or revision of previous versions. It is a new text that presents the improvements that have recently been made through the Ethics and Compliance Program, and outlines our history, mission, vision and corporate values: excellence, safety and integrity.
It is important to underscore the fact that these guidelines apply to all members of the team equally, including Board members, executives, supervisors and employees, regardless of the number of years that they have been working with us, their role, or the location where they work. The Code promotes respect for and compliance with the commitments that SQM has made with its shareholders, communities, commercial partners and each of us.
"The Compliance team made an effort to make it more user-friendly and to present practical cases related to each one of the topics addressed," explained Francisco Sánchez, the company's new Risk Management and Compliance Officer.