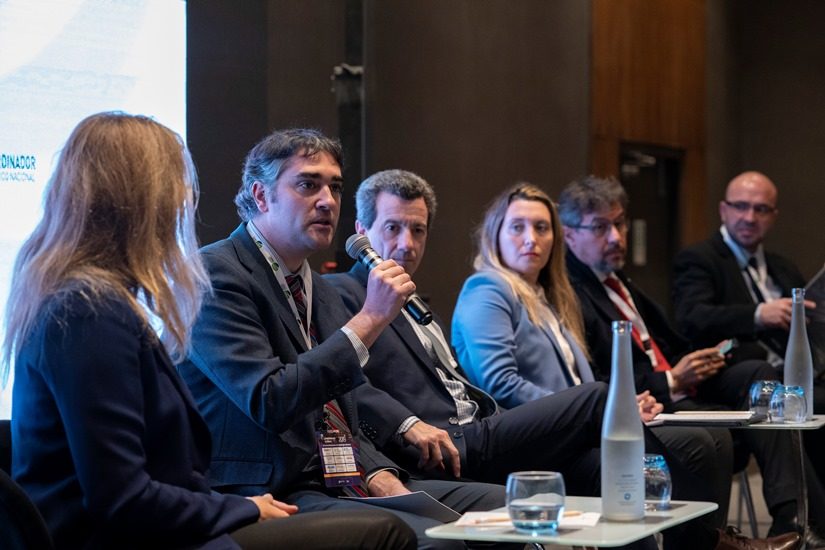 SQM Leads Lithium Forum 2019
27/Aug/2019
For the third year in a row, SQM was the main sponsor at this important gathering, where we had a lot to say and contribute as a company and as industry leaders.
The 3rd version of the Lithium Forum is a stage for debate among authorities, foreign experts, the most important producers and other parties involved in this business.
"At SQM we are investing US$380 million in projects to expand production on our lithium carbonate and lithium hydroxide lines," commented Pablo Altimiras, Lithium and Iodine Commercial Senior Vice-President, who also added that "our responsibility to the lithium industry has led us to analyze production options in other countries. Today we are focused on a 45-thousand-ton lithium hydroxide project in Australia."
These comments from the first roundtable debate made it clear that SQM is betting on and hoping to maintain its leadership in the industry.
And that it is forecasting annual growth of 12% to 14% in lithium demand over the next 20 years, mainly because of the development of electromobility. As of April of this year, the number of electric cars surpassed 5.6 million units, with China being the main market, followed by Europe and the United States.
"Lithium still does not behave like a commodity. Maybe it will in the future," remarked Altimiras, adding, "this year we expect three million electric cars to be sold, of which 1.6 will be sold in China."
Given these figures, the Director of Strategy and Sustainability for the Chilean Development Corporation (Corfo), Victoria Paz, stressed the importance of Chile maintaining its market share and the value of traceability and R&D to accomplish this.
"It is important to manage expectations. Despite having a lot of resources, we are far from the distribution and manufacturing centers," suggesting a challenge.
In this regard, in the second debate she took over the discussion and highlighted the need to move forward with value-added lithium products, along with a public-private association and a more organic plan with R&D playing a major role in mineral processing, enabling the industry to extend the business model for electric car batteries in the future.
The panelists agreed that lithium could face competition, such as hydrogen, but it is still far from displacing lithium in electromobility development. In simple terms, lithium will be around for a while and SQM continues to work to lead the industry and play a key role in developing the technology that moves the world.
Electromovilidad
Litio
SQM