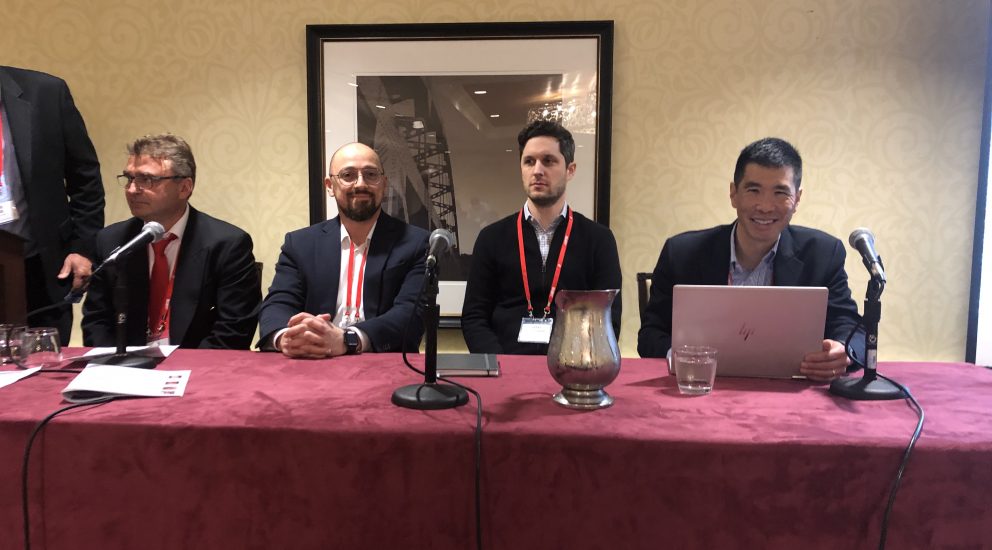 SQM Participated in International Conference on Thermal Energy Storage
The city of Pittsburgh, Pennsylvania, played host to the international conference entitled Thermal-Mechanical-Chemical Energy Storage (TMCES), which brought together representatives from international companies linked to the clean energy industry.
Solar salts are a combination of potassium nitrate and sodium nitrate that SQM produces in northern Chile. They generate clean energy thanks to their capacity to store and maintain energy to supply electricity at any time day or night. SQM participated in the international conference organized by the United States Department of Energy in its role as global leader and the main producer of this key input for solar thermal power plants.
The event brought together different world leaders in the energy storage technology field, as well as professionals from the government and academia. Worth special mention was the participation of Professor Robert Laughlin of Stanford University, recipient of the Nobel Prize in physics in 1998.
In its second version, the workshop attracted a large audience. In addition to debate about new energies, participants worked to identify technology gaps and research needs, as well as a road map for coordinating and directing future pre-competitive R&D activities related to thermal, mechanical and chemical technologies for storing electricity.
Giuseppe Casubolo, Senior Commercial Director of Industrial Nitrates at SQM, participated in one of the panels at the event, speaking on the production process for solar salts, their uses and applications.
"This important event was an excellent chance to explain SQM's role in generating clean energies by manufacturing solar salts, a key input for the production of solar thermal energy. Attendees also learned more about SQM and its business lines. From my point of view, it was a great opportunity since I answered many questions that allowed us to showcase SQM," added Casubolo.
The world of battery-less energy storage technology is an exciting and rapidly evolving field of study. Thermal, mechanical and chemical energy storage technologies are evolving into a viable alternative to batteries for a variety of energy storage applications.