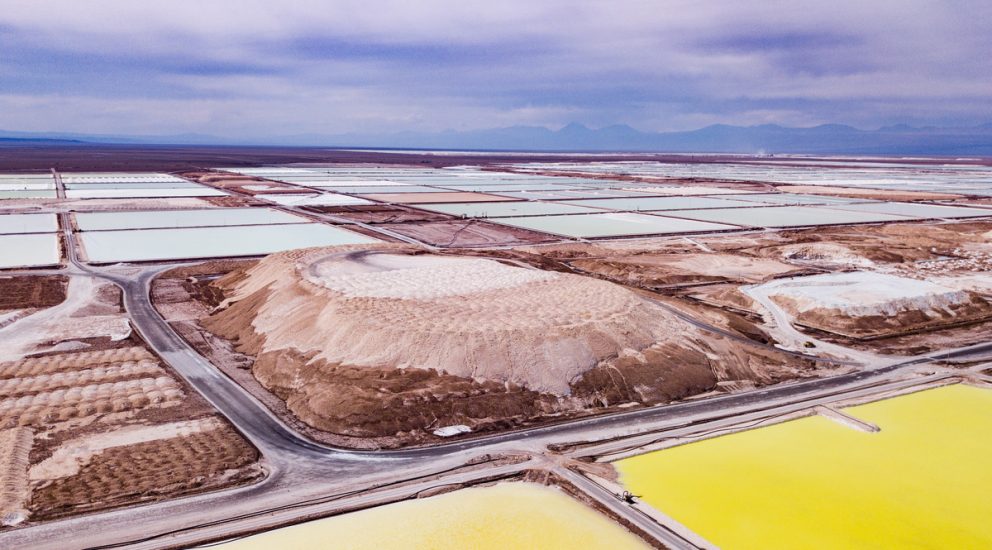 SQM joins the IRMA initiative to deepen its sustainability commitments
23/Feb/2021
(Español) SQM es la primera empresa de litio en todo el mundo en unirse a la certificación IRMA, iniciativa que promueve prácticas de minería responsable, proporcionando verificación y a nivel global.
SQM is the first lithium company in the world to join the IRMA certification, an initiative that promotes responsible mining practices, providing verification at a global level.
SQM has become the first lithium mining company to join the Initiative for Responsible Mining Assurance (IRMA) and is now a Pending Member in IRMA's Mining Sector. Full Membership will be attained when SQM commences a publicly announced independent audit against the IRMA Standard. This is a new step in the company's commitment to the environment, communities and the contribution to sustainable industries that is reflected in its robust Sustainability Plan and its Human Rights policy.
This Pending membership is part of SQM's solid process of working with a high standard of transparency and seeking public reportability of its objectives established in environmental matters, sustainable operation and social responsibility. It is also linked to the role that the company plays in the value chain of strategic industries for human development, among these being the revolution in electric vehicles and sustainable mobility.
IRMA works to promote responsible mining practices. To accomplish this, it provides verification and third-party certification of comprehensive environmental and social criteria for all extracted materials. It is a global standard that was developed over 10 years, in consultation with more than 100 stakeholder groups, including mining companies, affected communities, NGOs, labor groups, and companies that purchase mined materials. The standard covers all the processes involved and is applicable to all sizes of industrial mines in all parts of the world.
"SQM for years has advanced in building a sustainable operation with our environment, our communities and our contribution to sustainable industries, in the understanding that our refined lithium, iodine, specialty fertilizers and solar salts must comply not only with local laws, but also with the international standard. Our operation in the Salar becoming a Pending Member of IRMA helps us to consolidate best practices to address environmental, social and governance problems", affirmed Ricardo Ramos, CEO of SQM.
"We welcome SQM as a Pending Member and commend their commitment to be measured against IRMA's Standard for Responsible Mining", said Aimee Boulanger, Executive Director of IRMA. "Given the importance of lithium in the green energy transition, and the cultural and ecological sensitivity of this region, addressing the interests of diverse stakeholders is critical. Transparent sharing of performance against an IRMA audit will provide information of value for all, and opportunities for the market to value improved practices."
Litio
Salar
Sustentabilidad