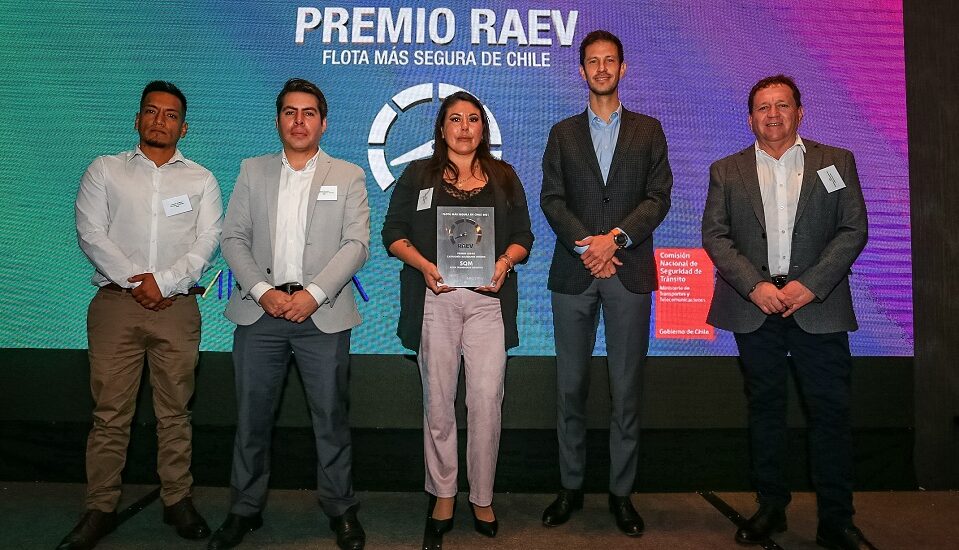 Road safety award given to SQM and Tocopilla Transport Drivers and Owners' Association
27/Apr/2022
The award, sponsored by Chilean startup Migtra and the National Transit Safety Commission (Conaset), was based on achieving a zero accident rate for mining transport in 2021.
The Tocopilla Transport Drivers and Owners' Association (Asociación Gremial de Transportistas y Dueños de Camiones de Tocopilla or Agretoc) and SQM were the joint recipients of the national RAEV award as "Chile's Safest Fleet in 2021," confirming the organizations' commitment to the safety of their direct employees and contractors and the local communities the two fleets travel through.
In the leading category of the award, which is sponsored by the startup Migtra and the National Transit Safety Commission (Conaset), SQM was selected for having one of the lowest risk levels, achieving an average of 5.5 risk units per 100 kilometers, a record for this segment of the competition. SQM's fleet of 330 vehicles traveled the equivalent of 91 trips to the moon in 2021.
The Tocopilla-based transport drivers and owners' association, Agretoc, was honored in the "Mining Transport" category. The association has provided transport services to SQM for nearly seven years now, and currently has 20 members and more than 50 trucks in its fleet.
José Miguel Berguño, SQM Senior VP of Corporate Services, emphasized that "for our company, safety is a core corporate value that is part of our daily work and is present at all levels of the company. For us, caring for people, our workers and the inhabitants of local communities is a priority, and so we are proud to be recognized as Chile's safest fleet, with the lowest accident rate of any fleet in circulation."
Agretoc President David Espejo, commented: "Being recognized in this way is a tremendous achievement for us. We are very proud of each of our members and we hope to continue making gains through our teamwork."
SQM National Logistics Manager Rodrigo Jasen affirmed: "We are very proud because this is the second year in a row we have received this award, and it motivates us to continue improving our safety ratings. This award reflects both our collective work with collaborating transport companies, which have believed in and aligned with our strategy, and SQM's high-performing team of people committed to safety, sustainability, excellence and integrity."
Importantly, these achievements are measured by the RAEV platform, which helps to reduce accidents caused by speeding and driver fatigue, based on algorithms that measure and effectively manage accident risk through a focus on fleet management.