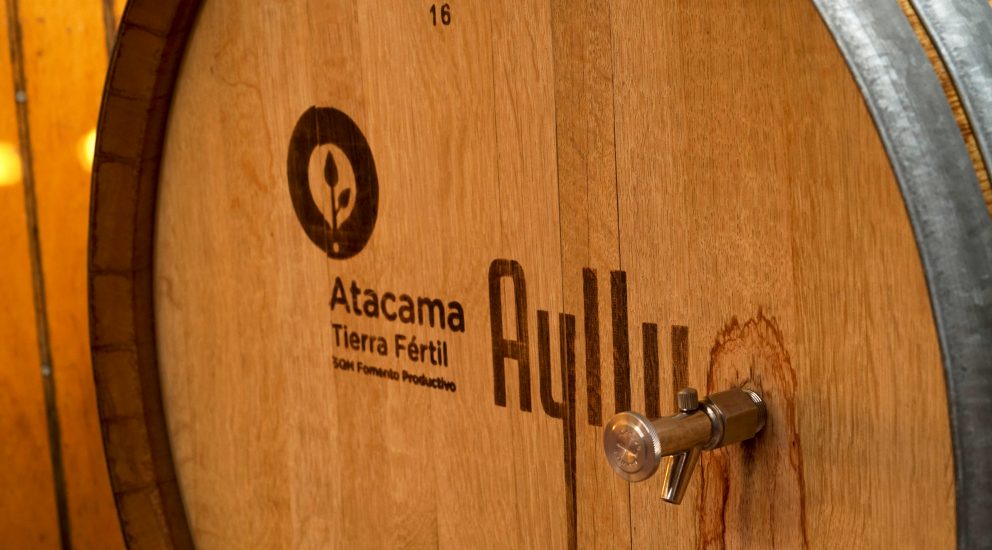 Salar de Atacama Winemakers: Producing Wine in Extreme Conditions for More Than 10 Years
14/Oct/2020
The Altura Lickanantay Winemakers' Cooperative represents the coming together of farmers and winemakers in the town of Toconao who formed the group in 2009 to cultivate quality grapes in one of the driest deserts in the world.
"We officially formed the cooperative in 2017, but this is a joint effort we have been doing together with Atacama Tierra Fértil since 2009, when it gathered all the people who wanted to learn more about winemaking," explained Wilfredo Cruz, Director of the Altura Lickanantay Winemakers' Cooperative.
Atacama Tierra Fértil is a program carried out in the Salar de Atacama for the past 10 years, promoting agricultural production activities to create sustainable, innovative and profitable development plans. The SQM-driven initiative works alongside the winemakers and provides technical support and supplies for production.
"For the co-op members, this has been beneficial. One example is production growth. Some users who produced around 80 kilos of grapes in prior years are currently producing 2,500 kilos. They also assist us with materials and supplies each year such as agri-chemicals, fertilizers, sulfur, replacement plants and help maintaining vine and irrigation systems," Cruz added.
Environment and Community Senior Vice President of SQM Salar, Alejandro Bucher, stressed that "with Atacama Tierra Fértil we want to promote sustainable business development within the Salar de Atacama communities. The formation of this co-op is a clear example of the work and affiliation of people who have achieved exceptional growth from their products. We are very happy to continue supporting this project to produce unique wine with the identity of the Salar de Atacama".
Wines and the Pandemic
In the town of Toconao, the vineyards of the different local winemakers cultivate and process several different grapes in unconventional climate conditions with extreme temperatures.
Sergio Jara, an enologist with the Ayllu project, commented, "Here we produce 11 different varieties of wines and are trying to emphasize the special features of the territory, experimenting with different local raw materials. For me, it has been very comforting to see wine being made like the old co-ops in Chile did. In other words, a series of local producers with their families and neighbors working together to produce high-quality grapes."
Prior to the COVID-19 pandemic, the co-op's main customers were tourists. As a result, the winemakers have had to reinvent themselves to boost their sales during this complex time. "With the pandemic, our potential market shrunk considerably, which is why we started encouraging more local commerce, forming a relationship with the distributor El Bidón, which helps us with sales outside our regions. Afterall, because we are in such a remote location, it is hard for us to get there," the enologist said.
On the topic, Wilfredo Cruz added that "we have been affected lately since we depend on tourism. Today, with this distribution agreement, we enable small farmers to sell their products since we not only make wine but also trade with other Toconao residents who sell local products."
"We will have good months in the future. This has been a cold year, so we expect to have a good quantity and quality of fruit. We are going for a new phase in which new wines will come. We have a lot to do to get from here to the end of the year," concluded the Director of the Altura Lickanantay Winemakers' Cooperative.