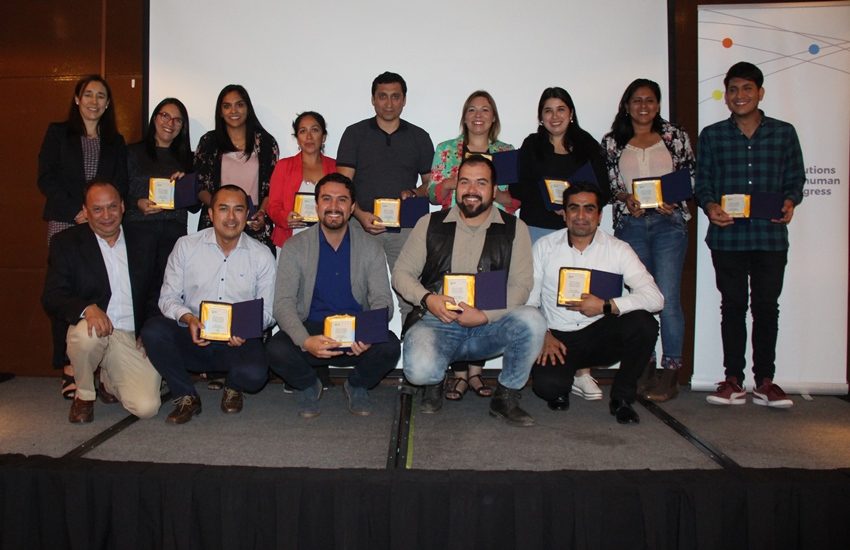 SQM's Corporate Volunteer Program Lends a Hand to its Community
02/Jan/2020
(Español) En diversas localidades de las regiones de Tarapacá y Antofagasta, los 311 voluntarios de la empresa minera realizaron 204 intervenciones sociales que beneficiaron directamente a casi 5 mil personas.
In diverse towns in the regions of Antofagasta and Tarapacá, 311 volunteers from the mining company participated in 204 community projects that directly benefited almost five thousand people.
 "Lend a Hand to Your Community" is the name of the corporate volunteer program that SQM has been developing for the past 3 years. In the last year alone, the program expanded volunteers by 56%. These workers participated in 204 community projects, through which they helped improve the quality of life of children, young people and older adults in 22 institutions in the Antofagasta and Tarapacá regions.
Given the positive impact generated through these projects, SQM recognized its workers and the social and educational institutions that opened their doors and placed their trust in the volunteers to meet their immediate needs. This recognition valued the dedication and commitment of the volunteers, who selflessly donated their time outside of work, investing a total of 7 thousand 297 hours in several community projects.
 At the ceremony, José Miguel Berguño, SQM's Nitrates and Iodine Operations Senior Vice President, remarked: "SQM is the global leader in its five business lines and we also look to do the same in terms of creating social value. As a company we value and are filled with pride by the commitment of our workers, who altruistically volunteer and cultivate close relationships with the communities near our operations.
"Our goal in 2020 is to have more than 500 volunteers," the executive added.
Art and Culture Grants
At the event, organizers also recognized the winners of the first version of the Art and Culture Grants, a pioneering initiative from SQM to revive and promote diverse artistic expressions such as dance, music, handicrafts, among others.
This first version presented the 20 projects that applied for a grant in the categories of: creating and disseminating books and reading; editing and disseminating artistic and cultural audiovisual material; promoting and developing music and dance; and creating and disseminating handicrafts. Of the applications submitted, 13 were chosen to be implemented in the towns of: Talabre, Toconao, Antofagasta, Tocopilla, Iquique, María Elena and Santiago, among others.