With the aim of being self-sufficient in supplies of potassium chloride (KCl), raw material for the production of potassium nitrate, SQM began operations in the Atacama Salt Flats. The initial investment included the construction of a plant for potassium chloride and potassium sulfate. Currently the business line of potassium includes the sale of these two potassium fertilizers.The main sources of potassium that exist in the market for use in fertilizers are: Potassium chloride (KCl), potassium sulfate (K2SO4) and potassium nitrate (KNO3). Of these three, potassium chloride is the most commonly used worldwide. SQM is a low-cost producer with the flexibility to produce these three sources of potassium based on market needs.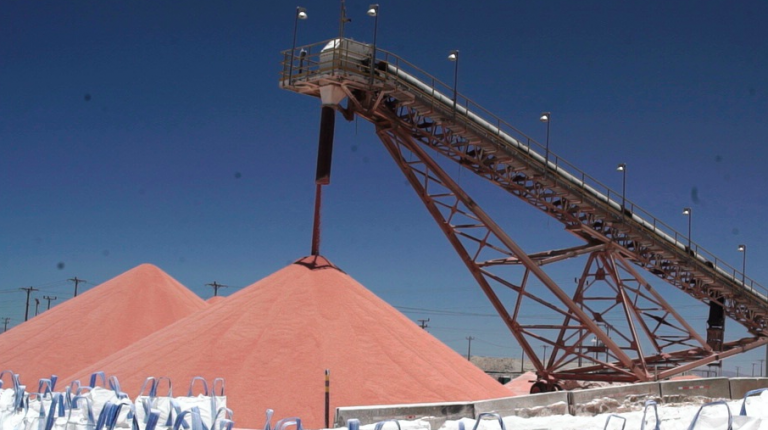 (Español) Contribuyendo al desarrollo de los ODS de Pacto Global
(Español)
Las principales fuentes de potasio que existen en el mercado para uso en fertilizantes son: cloruro de potasio KCI, sulfato de potasio K2SO4 y nitrato de potasio KNO3. De estas fuentes, el cloruro de potasio es sin duda el de mayor importancia a nivel mundial y SQM es la única empresa que produce las tres fuentes de potasio.
La deficiencia de potasio en las plantas puede causar anormalidades, y afectar la absorción de CO2, adicionalmente el potasio desempeña un rol importante en la regulación del agua en las plantas, tanto en la absorción a través de raíces como en su pérdida, mejorando la resistencia de las plantas al estrés hídrico.