ECOPORTS is the leading environmental initiative for the European port sector. As such, it offers a series of environmental management tools based on EcoPorts PERS guidelines, global standards and the voluntary commitments that exceed regulatory requirements.
Our commitment is to identify the environmental risks and compare our score with the European average in order to receive expert advice and personalized recommendations from ECOPORTS.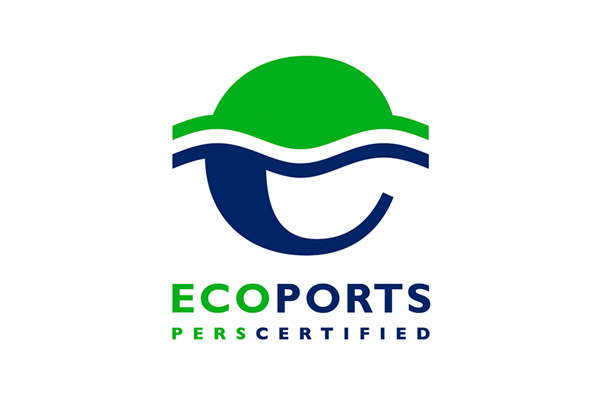 Commitments
Progress Report
We will begin efforts toward certifying the Port of Tocopilla in early 2022.
We are working on identifying gaps and improving internal processes.
In June 2023, the ECOSLC Foundation congratulates Puerto de Tocopilla SQM, Chile for achieving the ECOPORTS PERS Certification for the first time after validation by the independent auditor LRQA, The Netherlands.
See certificate
here
In April 2023, the Port of Tocopilla will begin the Port Environmental Review System (PERS) verification process in order to earn Ecoports certification and meet our aspiration of sustainability. For this reason, we have decided to make the Port of Tocopilla Environmental Report available to the public on our website, with the intention of fostering transparency and open communication regarding our environmental practices and our commitment to environmental stewardship.
Environmental Report
here