Assessments
NCh 3262, Gender Equality
NCh 3262 (2012) on Gender Equity and Work-Life Balance is a voluntary standard that can be implemented in any organization.
To incorporate gender perspective into companies, the United Nations Development Program (UNDP) recommended that all countries create programs to certify gender equality management systems.
Through this standard, we commit to creating procedures and organizational management practices that transform human resource management and organizational development to ensure greater equality.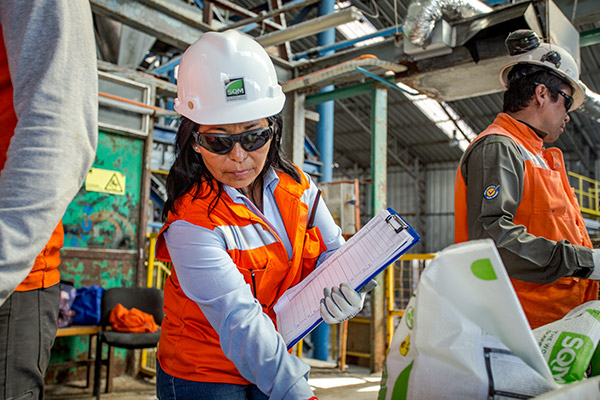 Commitments
Progress Report
We commit to voluntarily adopting this standard at our facilities, beginning with SQM corporate headquarters in Santiago to prepare for certification in 2022.
We are working on the Nch3262-based Gender Equality and Work-Life Balance System (SGIGC for Spanish acronym). Our workforce is currently 17% female. We have set a target of 20% in 2021.