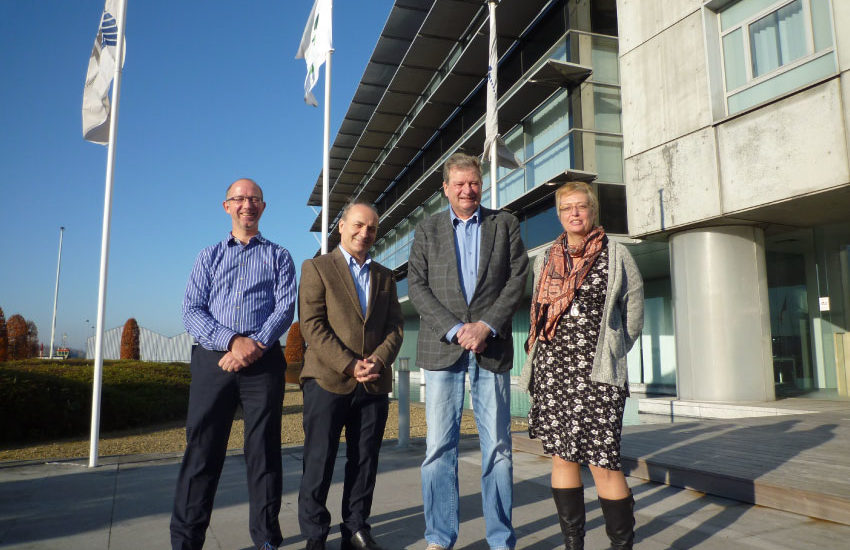 Destacado científico nos visitó en Bélgica
Hasta nuestras oficinas en Amberes, Bélgica, llegó el investigador İsmail Çakmak, de la Universidad de Sabanci de Turquía, a fin de reunirse con la plana mayor de ejecutivos de SQM-Bélgica, liderada por Frank Biot, vicepresidente comercial Potásicos y Nitratos.
El profesor fue galardonado con el premio de la World Academy of Sciences 2016 gracias a su trabajo de investigación "Cosecha de Zinc y Proyecto de Fertilizantes de Yodo". SQM apoya sus investigaciones para reducir enfermedades relativas a una deficiente ingesta de zinc, hierro y yodo, a través de una estrategia de fertilización que permita elevar la concentración de estos elementos en cultivos de arroz y trigo. Este proyecto se lleva a cabo con centros de investigación científica en China, India, Tailandia, Pakistán, Turquía, México, Sudáfrica y Brasil.
"Este estudio representa una contribución científica en el ámbito de las ciencias agrícolas, capaz de generar una mejoría relevante en la vida de una población estimada en torno a los 2 billones de personas", afirma Harmen Tjalling Holwerda, Global Market and Product Development Director SPN. "Los hallazgos iniciales de la investigación indican clara y consistentemente que tanto el trigo como los granos de arroz pueden fortificarse con yodo a niveles que equivaldrían al 30% de la ingesta diaria recomendada".