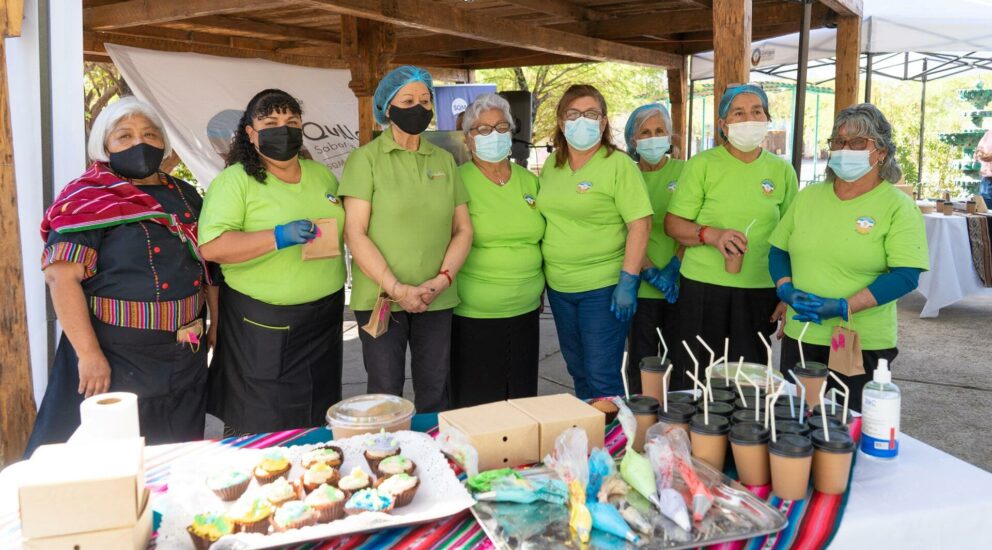 Female leaders in communities in northern Chile
20/Dec/2021
Female leadership is evident in the different projects SQM undertakes to generate shared value and maintain a close relationship with communities near its operations. These projects focus on four lines of action:  Education and Culture, Social and Production Development, Historical Heritage and Healthy Living.
In education, Olga Hernández stands out as leader of the Universidad Católica del Norte's ViLTI SeMANN program, working with 600 children from 10 elementary schools in the towns of Tocopilla, María Elena and Quillagua since 2013. This year, the Pintados Agricultural Colony in the Tarapacá Region was added. The director of the SQM-supported educational initiative noted that despite difficulties, her training as a teacher has facilitated her work with the program, which she says "develops life skills under the pretext of learning about science and robotics. Over the years, we have demonstrated leadership through evidence and systematic efforts, a lot of perseverance, persistence, an interest in keeping up-to-date and a love for education. I think that is the key to leadership in this role."
Creating entrepreneurial ventures and giving value to heritage are the objectives of the Weaving Workshop, held for the third straight year in Quillagua under the leadership of Sandra Marín, an artisan and workshop leader from Antofagasta, who has vast experience recovering the heritage identity of northern Chile. "I am happy because I have left my mark on more than one student. That is enough for me. Participants can harness the opportunities and tools the workshop offers to create business ventures.
In healthy living, Macarena Espina Salas stands out for her leadership. She accomplished her dream of making a living playing her favorite sport, soccer. Through the Miradas Compartidas Foundation, she monitors different sports academies that promote comprehensive development and inclusion of young people with intellectual disabilities from the communities.  "The experience has had a great impact on me. I have learned a lot and had the opportunity to grow professionally and to learn about the foundation's work. Inclusiveness is the most important thing. It is more than just a word. We are all equals and have the same rights and responsibilities," she says.
The Quillagua Hydroponic Cooperative is one example of a contribution to local social development. Through coordinated efforts with SQM and under the leadership of its president, Camila Azola, the cooperative has harvested a variety of produce. "We are producing an increasing number of products. We have accomplished several milestones, little by little. As a result, people have become fond of the greenhouse.  There are currently eight people actively working there, and we could build another greenhouse if we keep growing all types of vegetables. Now we will start new projects, which is great because more people will be able to join the initiative," added Ms. Azola.