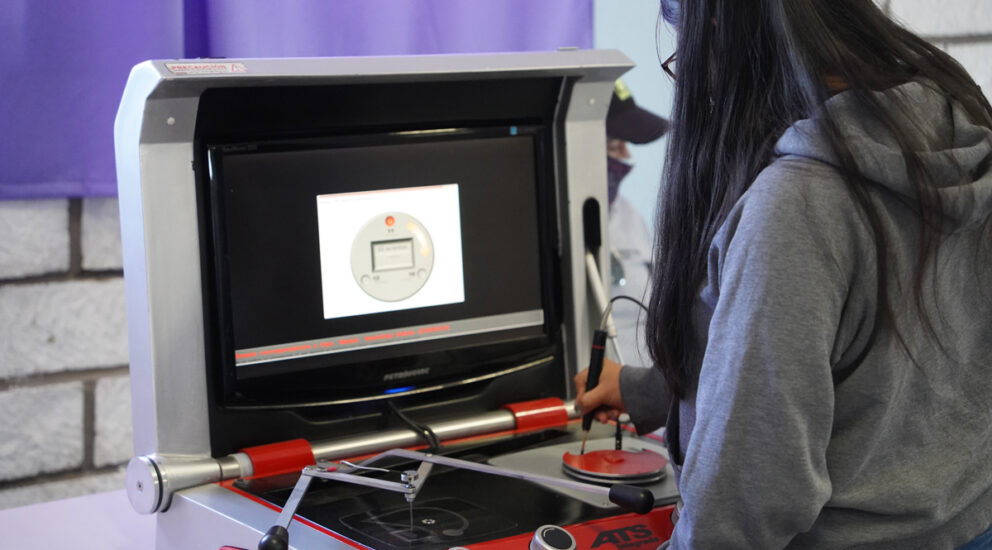 More than 120 Women Participate in Driving Course Promoted by the Alliance for Atacameña Women
20/Feb/2023
With participants from various towns in the district of San Pedro de Atacama, the initiative is being developed for the first time in the area and is promoted by the Alliance for Atacameña Women (AMA) and SQM, together with the Automobile Club of Chile.
San Pedro de Atacama and Toconao have become the venues for the class "B" license courses given by the Automobile Club of Chile, through a collaboration agreement with AMA. The first version has reached more than 120 women with courses that will run until May 23.
Andrea Labra, a member of the Atacameño community of Peine who is participating in the course, noted: "It is good to consider women in this type of initiative related to gender equity. I have seen how we are stigmatized because of where we come from and these opportunities are important for women, who in some cases are mothers, fathers or simply live in the same town and do not have the opportunities to take courses like this because of distance. I am grateful that we have been given this opportunity."
Paulina Castillo, a resident of Peine, also appreciated the initiative: "It is very meaningful, both personally and in terms of work. In every job application we are always asked to have a license. This lets me apply for projects in the community of Peine."
The opportunity provided to the women of Atacama La Grande was made possible with the support of the Automobile Club of Chile. Alejandro Alarcón, Key Account Manager, explained: "It has been amazing to be able to contribute to this initiative. Many people have wanted to be part of it. Providing mobility to people is a necessity for both work and personal reasons, especially in places like this, which is isolated with long distances from one place to another.
This project was born under the umbrella of AMA, a program that unites SQM with the indigenous communities of the Salar de Atacama to contribute to the integral and sustainable development of Atacameña women.
Robert Ayavire, the head of SQM's AMA program, says that these courses are part of a series that seeks to provide educational and instructional tools to women residents of the various communities of the Salar de Atacama.
"This idea was born from the AMA Advisory Committee, where a driver's license was seen as a necessity for the women who live here. These courses are in addition to others related to the areas of health, technology and internet, working in partnership with institutions specialized in each training area. At SQM, development and empowerment of indigenous women in this area is fundamental for our company and the community," said the AMA leader.
Training courses will continue throughout the year, potentially including new driving courses. For more information, please write to contacto.ama@sqm.com to learn about the new free training courses in Atacama La Grande through the AMA program.           
automóvilclubchile
Sanpedrodeatacama
SQM