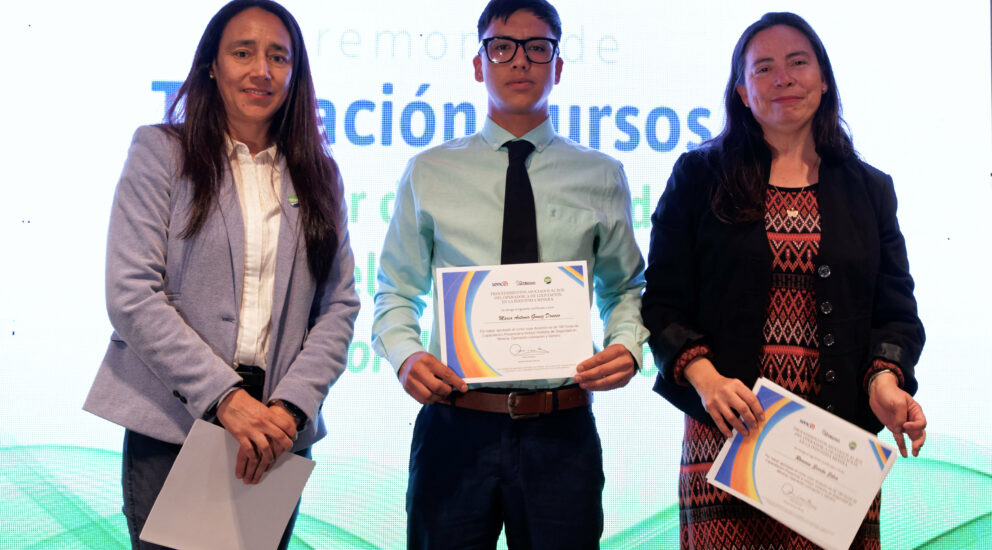 Eight Hundred Young People Certified to Work in the Mining Industry
01/Feb/2023
Thanks to a joint effort between SQM, Sence and institutions of higher learning like Universidad Santo Tomás and Inacap, 549 women and 258 men participated in courses that are part of the company's Community Training and Inclusion Program. Upon completion, a group of graduates is selected to take part in SQM's Apprentice Program at its various operations.
In the Torcaza sector of the Nueva Victoria operations, 12 women from various communities in Tarapacá launched SQM's 2023 Apprentice Program. This initiative seeks to improve the quality of life of neighboring communities. It does this by first providing knowledge to ensure a better future for local families and, secondly, by helping them join the workforce, through a selection process based on their performance in the courses.
In this context, during 2022 the company conducted 31 courses in the Tarapacá, Antofagasta and Metropolitan regions on extraction truck maneuvering techniques, mechanical maintenance of plant equipment, procedures used by leaching operators, operating control rooms in the mining industry and on-site pond procedures. The towns benefitting included Huara, Pozo Almonte, Bajo Soga, Pisagua, María Elena, San Pedro de Atacama, Tocopilla, among others.
Natalia Pizarro, SQM's People and Development Senior Vice President, explained: "We are very pleased with this process, which has finalized with several very moving ceremonies in the different locations where we operate. The program not only fulfilled the dreams of over 800 students, but also contributed to the personal and professional growth of each individual and their families. We are firmly committed to the Tarapacá and Antofagasta regions, where we will continue to add value to these people's lives and generate opportunities for development and growth."
Interestingly, the High Tonnage Extraction Truck Operator course in Tarapacá was attended by 26 women, while the Leaching Operator B course was attended by 13 men and 8 women, which is well aligned with the objective of promoting female employment in the mining industry.
"At SQM, we put forth different strategies of how to involve women even more in mining. Women currently account for 20% of our workforce and we expect to reach 25% by 2025. That is why we created training programs that allow women and men to acquire skills and competencies. We currently have an Apprentice Program at our Nueva Victoria and Coya Sur operations as well as our lithium chemical plant. We expect to implement it soon in Salar de Atacama and Pampa Blanca," said Bárbara Blumel, Deputy Manager of Talent and Diversity.
Regarding the importance of involving academia in this training process, Hugo Fernández, Director of Training and Identity at Santo Tomás, remarked that "this demonstrates how public policies can promote solid training programs, where the family is involved, that are good for all organizations and the regions."
On behalf of the beneficiaries, Carolina Contreras, a graduate of the Leaching Operator B course, commented during the certification ceremony that her goal "has always been to enter mining to have a better standard of living. I hope to stay in the company and continue improving myself to go really far."
Antofagasta Region
In the Antofagasta Region, 424 people benefited, including Paula Hernández, who studies industrial mechanical maintenance. She highlighted the initiative, saying that "it was a very gratifying experience. One has to sacrifice a lot to make time for it, but the tools and knowledge provided are worth it. I am very happy to have this certificate, which will enable me to look for a job in the mining industry."
Caterine Aguilera, a beneficiary from San Pedro de Atacama, was pleased with her certification, adding that "this opportunity they have given us is so important, because we can even use it to start our own business. I thank SQM for all the support they have given us and I hope that they will continue to provide other training like this for the women of San Pedro.
Camila Cortés, the regional official from the Labor and Social Welfare Ministry for the Antofagasta Region, highlighted these training and job placement programs, noting that "this is achieved thanks to public-private partnerships, where SQM uses its Sence tax credits and Santo Tomás and Inacap implement the courses. In this way, women are prepared to enter the world of mining with all their talents and knowledge. We know that women were the most affected by unemployment during the pandemic and, therefore, we need to recover those spaces with this type of initiative targeting mining, such an important sector for the north.
Finally, by 2023 we expect to expand these programs to not only benefit other families in northern Chile, but also provide diversity and excellence to the mining industry.