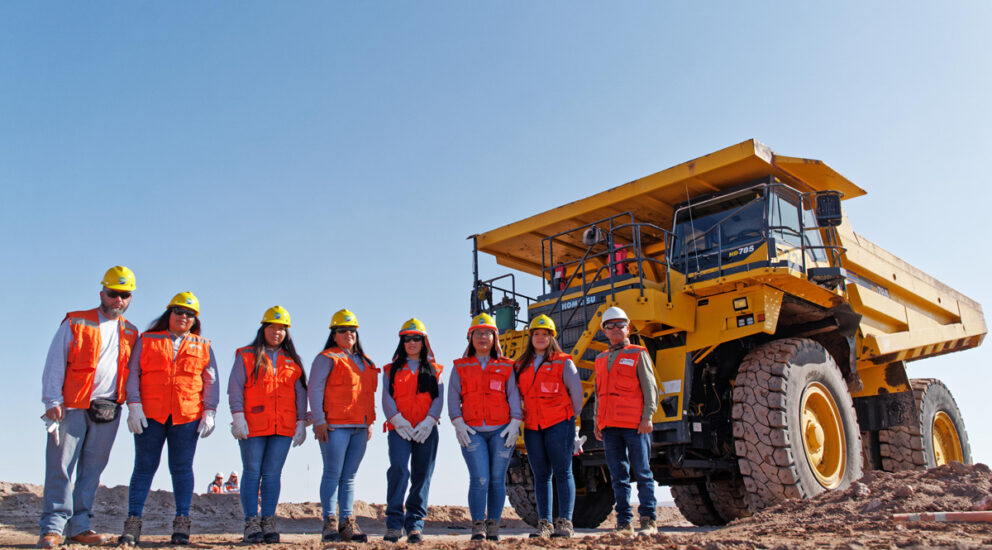 SQM Reaches Female Workforce Participation Goal and Takes on New Challenges for 2025
08/Mar/2023
In commemoration of International Women's Day, the company ratifies its commitment to gender equity, setting new goals and promoting inclusion with development opportunities.
For SQM, inclusion, diversity and gender equity are fundamental to sustainably generating value. This is why the company fosters and values female workforce participation. Thanks to diverse strategies employed, as of year-end 2022 women accounted for 20% of its workforce. By 2025, it aims to reach 25%.
This was confirmed by Bárbara Blümel, SQM's Deputy Manager of Talent Attraction and Diversity: "We are proud of our progress in 2022, as we outperformed the national industry average of around 15%. We worked to attract talent through the Community Technical Training Program, where nearly 70% or 800 participants were women. The graduates will now take part in a recruitment and selection process to join the Apprentice Program at one of the company's sites, where they can put to use the knowledge they acquired in the course.
Regarding efforts to promote gender equity, the executive highlights talks and events organized in Iquique and Antofagasta, including the seminars "Vamos por +Mujeres en Minería" (Let's Get +Women in Mining). These meetings were promoted together with WEF and attracted 400 participants in both cities.
As for promoting local employment, Blümel stresses the importance of maintaining relationships with technical high schools, colleges, universities and technical training institutions in the Tarapacá and Antofagasta regions. Along these lines, she comments that several delegations from communities near the company's operations visited Exponor 2022 as part of the Talento Mujer initiative.
"There were 150 women from the municipalities of María Elena, Taltal, San Pedro de Atacama, Antofagasta and Iquique who visited the fair, among them students from high schools, universities and technical institutes, as well as entrepreneurs. They learned about what we do at SQM, the opportunities we can offer them in terms of work experience, internships and thesis projects, and also took courses on job training," she adds.
Job Placement
One of the company's many activities to promote female workforce participation at all levels is the Mentoring Program for Job Placement, an initiative that promotes the exchange of experiences with high-performing women at SQM, in order to help build job skills in future professionals and encourage female participation with a focus on STEM careers (Science, Technology, Engineering and Mathematics).
Luzmaría Germain, who is currently studying industrial and environmental engineering at Pontificia Universidad Católica, stressed: "What I value most from this visit is the importance of teamwork and having a diverse support group to promote a better decision-making process, which contributes to the development of the entire organization, as we have been able to see here at the company."
For Valeska Bueno, an industrial engineering student at UCN, the Mentoring Program has been fundamental: "It has helped me with emotional intelligence, effective communication and knowing how to face problems in the working world. Basically, it is preparing me for a successful professional internship and to develop as a person in the working world," she concludes.
Standard 3262 Certification
SQM has also participated in public-private alliances that promote the hiring and development of women in the workplace, such as the Mining Roundtable, and recently earned the Standard 3262 Certification for Gender Equality and Work-Life Balance.
taking an important step towards obtaining the Iguala Work-Life Balance Seal, awarded by the Ministry of Women and Gender Equality, positioning itself as an industry leader in this important matter.