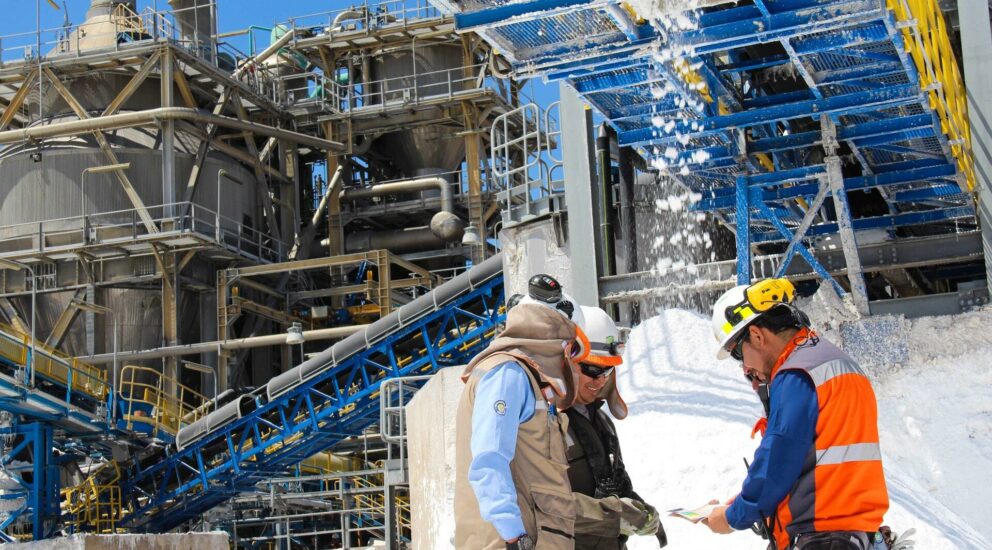 SQM Selected for Dow Jones Chile and MILA Indices, Reaffirming its Commitment to Sustainability
01/Dec/2021
This assessment identifies improved performances in several areas such as corporate governance, code of conduct, environmental policy management, human capital development and attracting and retaining talent, in line with the company's sustainability aspiration.
SQM has set for itself the challenge of being leaders in sustainability and contributing to industries that are strategic for human development while upholding the highest global standards and responding to competitive international indices. It seeks to generate shared value in line with the aspirations of and in collaboration with neighboring communities, customers, employees and other diverse stakeholders.
In this spirit, the company adds a new achievement of qualifying for both the Dow Jones Sustainability Chile Index (DJSI) and the DJSI MILA Index with an overall score of  74/100. This score positions SQM among the top 5% in the global chemical industry thanks to substantially improved performances in economic, social and environmental dimensions, in comparison to 2020.
This year's assessment revealed a 14-point increase over the year and growth of 19 percentile points, which reaffirms the organization's commitments just one year after unveiling its Sustainability Plan. Among other standards, this plan is based on the United Nations' Sustainable Development Goals, which contemplate a series of company-wide initiatives that aim not only to demonstrate but guarantee a full and absolute commitment to the environment and the integral and sustainable development of its operations and everyone involved. These achievements go far beyond legal and regulatory requirements.
Javier Silva, Salar Contract and Sustainability Manager for SQM, spotlighted these results "since they evaluate our performance and show that our efforts to strengthen sustainability are on the right path. This drives us to reaffirm this commitment, which is part of our development strategy and translates into challenging our operating practices to reduce environmental impact; expanding dialogue and building close, respectful relationships with surrounding communities; and achieving a high standard of transparency in all we do."
Progress and Challenges
The company earned a positive performance rating in all dimensions analyzed by the assessment and also increased their percentile. The economic dimension had the best score with 76 points, 16 above last year. In environmental matters, we improved from 63 to 74 points, while the social area advanced from 57 to 73 points.
Several key indices in these dimensions are measured to gauge the organization's performance, including aspects like corporate governance, code of conduct, environmental policy management, human capital development, attracting and retaining talent, among other topics.
Javier Silva highlighted the progress in the environmental dimension, which exceeds the industry average. According to him, various elements were incorporated in this area to measure actions to mitigate the effects of climate change, which is a topic that the company considers in its robust Sustainability Plan with carbon neutrality goals. In this area the company boasted one of the best-evaluated indices, operational eco-efficiency, or how operations adapt to the global goals to transition to more sustainable industries.
The executive noted that this is in keeping with the sustainability goals set by the company, which include: reducing continental water use by 40% by 2030 and 65% by 2040; cutting brine extraction in half by 2030, which was already reduced by 20% in 2020; reducing emissions to achieve carbon neutrality by 2040 and reducing waste by 50% by 2025.
SQM participated in the Dow Jones Sustainability Index assessment for the first time in 2020. Placing among Chile's five most sustainable companies according to the IPSA ESG, the company qualified for the DJSI Chile and the DJSI MILA Pacific Alliance. Given the positive strides made in this recent measurement, the company's next goal is to close gaps and make progress towards being listed on the DJSI World and DJSI EM in order to continue to help build a sustainable future.
Box
High Global Standards
In line with SQM's sustainability aspiration, it pledged to adhere to the principles of the World Economic Forum's Global Battery Alliance (GBA). Also worth mentioning is the Carbon Disclosure Project (CDP) diagnostic process. The CDP, a non-profit organization that assesses environmental impact, will release its results at the end of the year. Another example is the Initiative for Responsible Mining (IRMA) self-assessment process at the Salar de Atacama operations was another important milestone. Certification is pending and the company plans to implement the process organization-wide.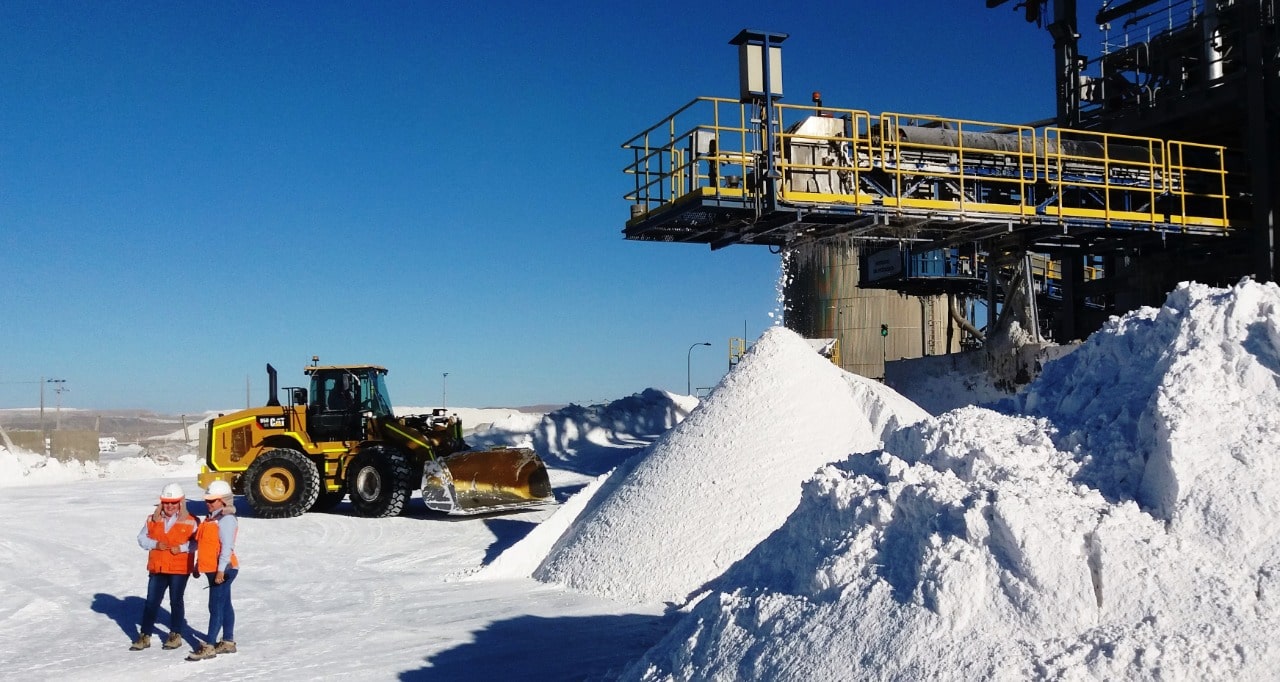 Operational eco-efficiency was one of the best-evaluated indices, demonstrating strides made to adapt processes to transition to more sustainable industries.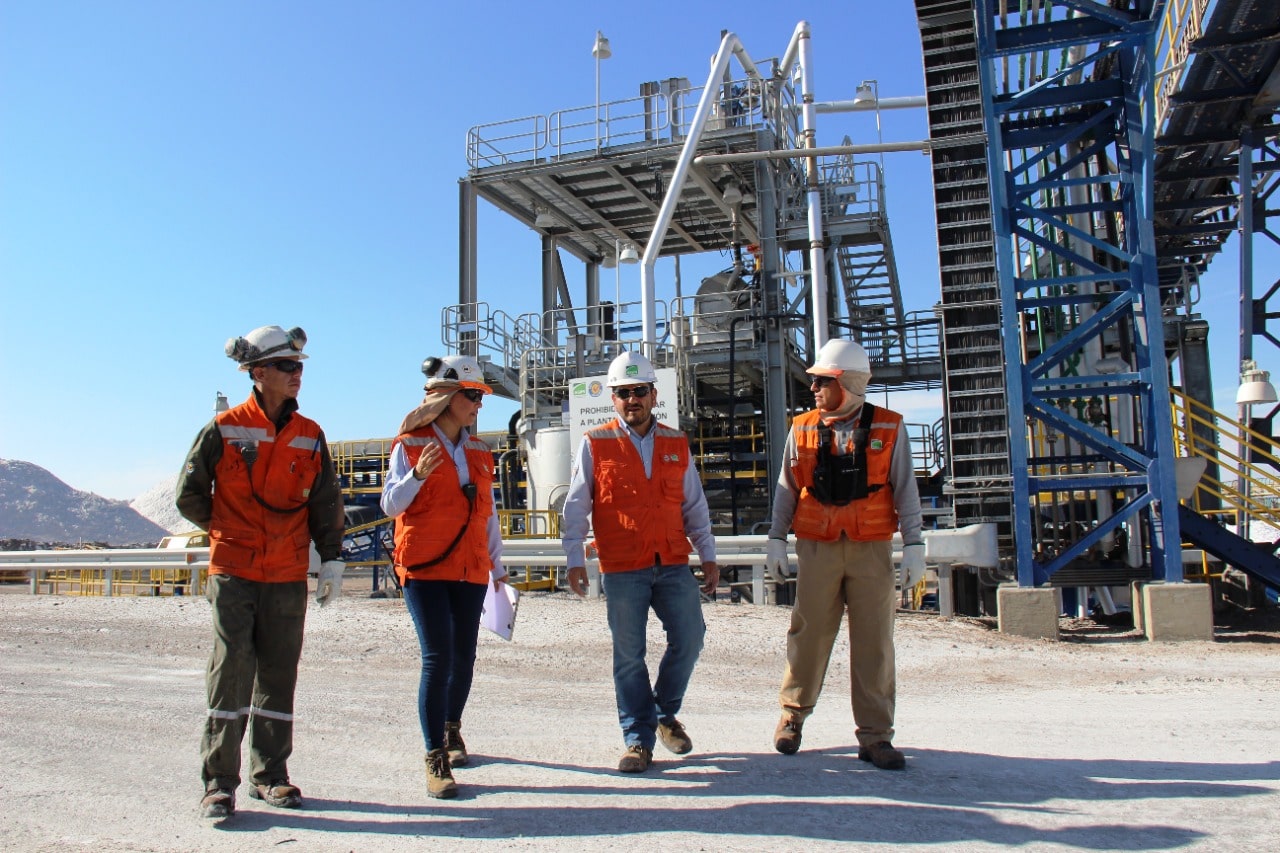 Two other elements that were well evaluated include human capital development and attracting and retaining talent.