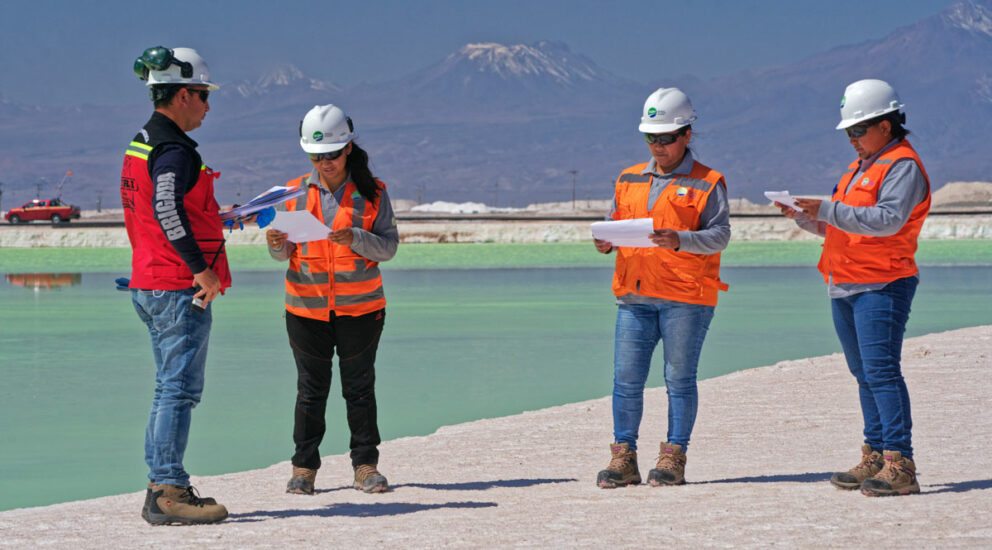 SQM in mining industry top 5 in Merco Talent Chile 2023 Ranking
25/Aug/2023
The company focused on generating solutions for human progress ranked 5th in the mining category in the tenth edition of the Corporate Reputation Business Monitor (MERCO), which evaluates the companies that best attract and retain personnel talent.
Under the objectives of its Sustainability Plan, SQM once again demonstrates the firm steps it is taking towards a more responsible, friendly and sustainable industry. This was evidenced in the 10th version of the Merco Talento Chile 2023 Ranking, where it placed 5th in the mining category, advancing six positions compared to 2022 (11th).
SQM also entered the national top 100 for the first time, ranking 86th.
José Miguel Berguño, SQM's Senior Vice President of Corporate Services, referred to this reputational assessment tool, noting that "it allows us to reaffirm our commitment and continue moving towards a sustainable industry, where people are a main focus of management. We are convinced that as long as we attract good people and have innovative retention strategies, we will be able to continue advancing and consolidating ourselves locally and globally as we have been doing recently."
This ranking is based on a multi-stakeholder methodology (various target audiences) composed of six evaluations and more than twenty sources of information. In addition, it is considered the first audited monitor in the world, as it is independently reviewed by KPMG, according to the ISAE 3000 standard, which publishes its opinion for each edition.
For Bárbara Blümel, SQM's Deputy Manager of Talent Attraction and Diversity, this assessment "allows us to strengthen and lend visibility to each of the programs, seminars, meetings and initiatives that we have developed in recent years in this area. As a company, we carry out relevant programs in northern Chile to attract great talent and cultivate an environment of development, inclusion and diversity at each of our sites.
Merco Talento collects, analyzes and compares the assessments of the different target audiences to come up with a global reputational diagnosis of each company, evaluating more than 200 objective indicators.