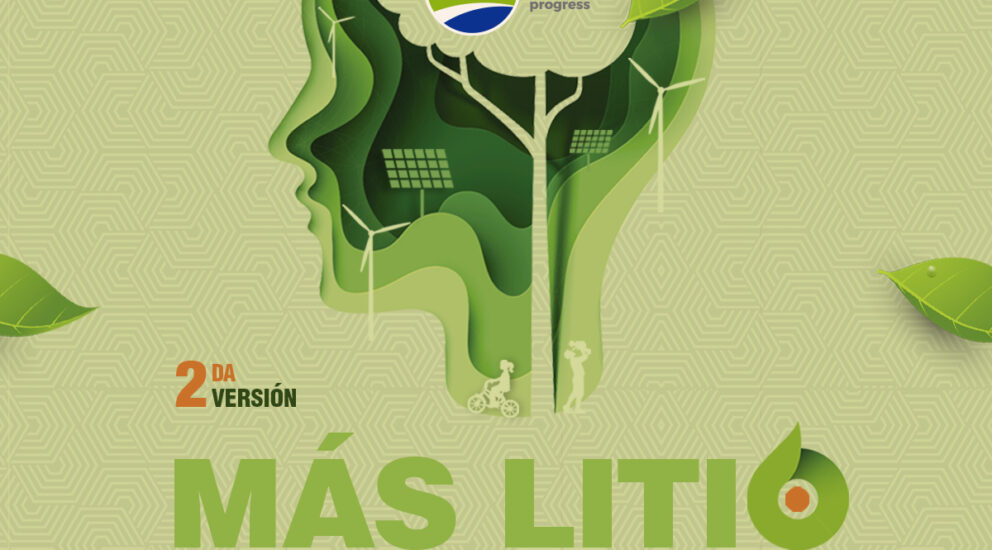 SQM launches second "More Lithium, Less Footprint" Competition
02/May/2022
The initiative targets R+D centers, universities, SMEs, startups, and other entities working on electromobility and energy storage solutions, providing incentives for the innovative technology-based ecosystem to propose solutions with favorable social and environmental impacts around the use of lithium.
Advancing towards carbon neutrality by promoting the development of electromobility and stationary energy storage solutions is the challenge presented by the "More Lithium, Less Footprint" competition, organized for the second consecutive year by SQM in partnership with INNSPIRAL innovation accelerator and aimed at R+D centers, universities, SMEs and  startups.
The invitation calls for two types of proposals for electromobility solutions that promote development in Chile, with preference given to those that create value in remote, isolated or vulnerable areas of the country through accessible and more energy-efficient transportation. SQM also hopes to attract stationary storage projects that extend the use of storage technologies to promote self-generation and self-consumption in the preferential areas mentioned above that do not have access to an electricity grid or experience supply interruptions.
José Miguel Berguño, Senior Vice President of Corporate Services at SQM, comments, "We are a company with a history marked by innovation, and that has made us leaders today in the production of lithium, a product whose present importance and contribution to clean energy development has enabled us to meet new challenges as we advance towards a sustainable technology industry capable of generating added value. And how better to achieve that than to foster the local innovation ecosystem through initiatives like More Lithium, Less Footprint? This competition encourages the development of new business opportunities with positive social and environmental impacts that are in line with our organization's Sustainability Plan, in which our relationship with local communities is a focal point."
Our first competition was a success, attracting 52 proposals in all, 48 of them from different regions of Chile.  Iván Vera, INNSPIRAL president and founder, invited potential participants to respond to this second edition of the competition, which, he emphasized, is an important opportunity, as it enables companies like SQM to connect with startups with the potential for scaling up in Chile and beyond. "The support is not only financial, but includes know-how regarding large-scale business and the key players in the ecosystem."
Applications are now being accepted, and the official launch of the competition will take place on May 11, at 11:30 a.m. in the auditorium of Cowork USQAI, at Universidad Católica del Norte in Antofagasta. The event will be streamed on the company's social media to spread the word about the competition and its rules. The deadline for receiving applications is May 16, while Pitch Day and awarding of the prizes will occur on June 16, during Exponor 2022.
Applicants will compete for US$100,000 in prize money that will be split between the top three places (US$50,000 for first; US$30,000 for second and US$20,000 for third), along with support to develop a pilot of the winning business proposal and executive mentorships with SQM experts. Applications, terms and conditions available at the website openinnspiral.co