People
SQM's most important asset is the people that make up its team. To strengthen this team, the Company works to identify, develop and fortify each employee's technical and soft skills, while aligning strategic corporate objectives with quality of life and a sense of belonging.
SQM fosters good leadership practices and labor relations to help maintain a positive work environment. It also promotes corporate social responsibility initiatives involving employees and provides benefits for them and their families. In addition, the Company provides its team members with access to training and the opportunity to develop their careers within SQM, while working to guarantee the respect, health and physical integrity of all Company personnel and employees of contractors.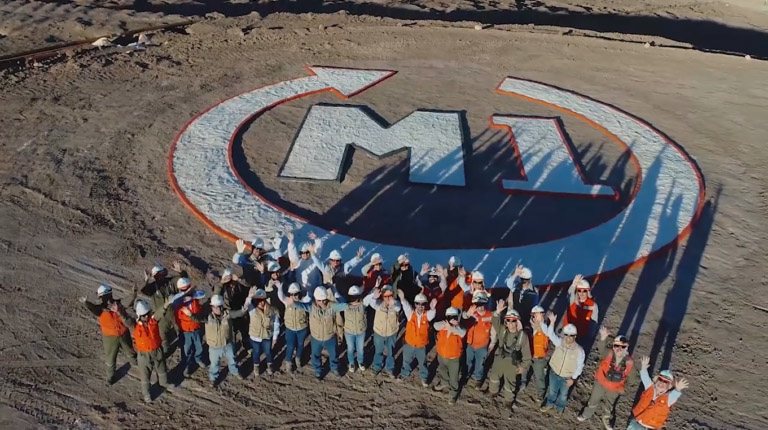 SQM provides close to 10,000 jobs in Chile and around the world, including Company personnel and contractors. Our Company is made up of a diverse group of people, including operators, technicians and professionals, both men and women of different ages, each of whom contributes their individual capacities and skills to the Company's development. All positions within the Company are organized into: general staff, supervisory staff and executives, carrying out duties at different production, commercial and administrative facilities.
Part of SQM's workforce is made up of contractors that work at our operations in the Tarapacá and Antofagasta regions and offices in the cities of Iquique, Antofagasta and Santiago. In 2012, the Company had a monthly average of 7,845 contractor employees working on operations and projects. Our Company's commitment to quality work extends to our contractors, and they are required to meet the same standards as our employees, particularly in the areas of safety, labor rights and ethical behavior. SQM periodically engages in oversight activities in order to verify compliance with labor and social security requirements. In addition, the Company hires an external firm to monitor these areas through audits. The following variables are also controlled: health and safety, basic sanitary and environmental conditions in the workplace, the health and safety management system, and the existence and functioning of joint committees and compliance with labor laws.
Internal Mobility Program:
Motivating employee growth and development is essential to SQM. Its Internal Mobility Program enables our general and supervisory staff to apply for new positions, generating opportunities for professional development and growth within the Company. The program encourages both vertical development (promotions or upgrades) and horizontal development (being transferred to a position of similar rank with new responsibilities).
Vivo Recognition Program
Volunteer Program