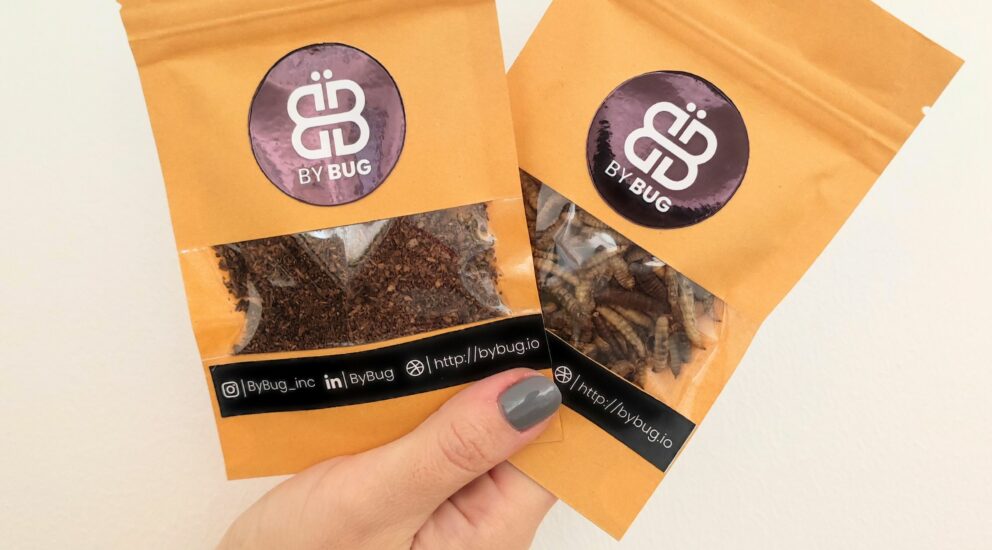 SQM and ByBug join forces to reuse organic waste in San Pedro de Atacama
13/Sep/2023
The agreement will start with three local companies, which will be able to manage 200 kg of organic waste and transform it into soil for plants and animal feed for the farming sector.
In order to promote the reuse of food waste and generate a circular economy in Salar de Atacama, ByBug and SQM are launching a project to manage organic waste in the community and transform it into animal feed and fertilizer for plants. This environmental initiative will manage organic waste from three establishments: the Sol Inti Restaurant, the Habitas Atacama Hotel and the Chiloé Restaurant-Hotel.
José Retamal, owner of the Sol Inti restaurant, spoke about the importance of this project. "This should have been thought of a long time ago. Thank God the opportunity arose and we have to take advantage of it and jump right in."
The project will use an organic waste treatment system known globally for its profitability, sustainability and efficiency that can be implemented in any location, due to its modular technology.
According to SQM Salar's Sustainability and Community Affairs Manager, Javier Silva, these types of productive and environmentally conscious initiatives are principles and values that are part of the company's objectives in the area known as Atacama La Grande. "This agreement is the beginning of our work with organic waste in the district of San Pedro de Atacama. It seeks to employ the principles of sustainability, reuse and recovery to produce soil for our plants and proteins to feed our animals."
SQM and ByBug will install modular units measuring 12 meters long by 2.5 meters wide, designed to treat all types of organic waste on site. They also feature ecosystem safeguards and do not generate any type of odor.
Construction of this module, with capacity to manage 200 kg of organic waste per day, is scheduled to start in October. Once completed, testing and implementation of this innovative methodology will begin.
The operations manager and founder of ByBug, Rocío Espinosa,affirms that the agreement with SQM is fundamental for the implementation of this project, since "it marks a before and after. Our dream has always been to work with the communities and teach them what to do with their food waste."
This alliance seeks to raise awareness of the importance of recovering organic waste, both to preserve nature and to address the current climate situation, while promoting the sustainable development of local communities.