How we approach our community work
For years the Company has focused its community engagement work on four main areas of action when determining which initiates and programs it will develop.  In 2019, we decided to expand our scope of work to include sports and healthy living after noticing a particular interest and commitment by our neighboring communities in participating in a wide range of recreational and sports activities.
Our community action lines allow us to focus on relationship strategies and shared social value:
Education and Culture
Social and Productive Developmentt
Historical Heritage
Healthier Living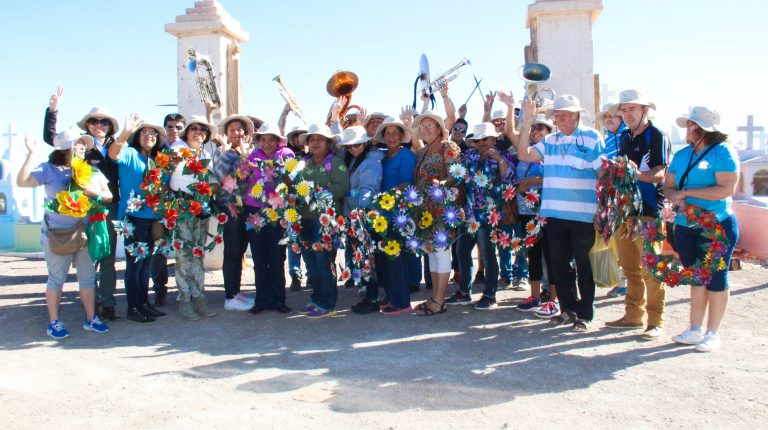 Contributing to the development of the SDGs
The Sustainable Development Goals (SDGs) are a universal call to action to end poverty, protect the planet and ensure that all people enjoy peace and prosperity.
To that end, the projects we develop in communities around our operations are implemented in accordance with the 17 SDGs promoted by the UN Global Compact.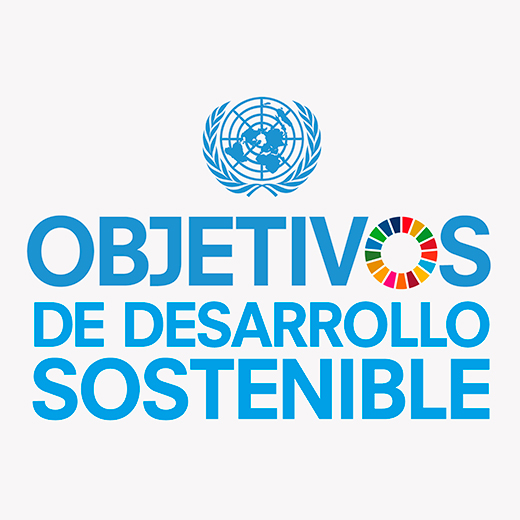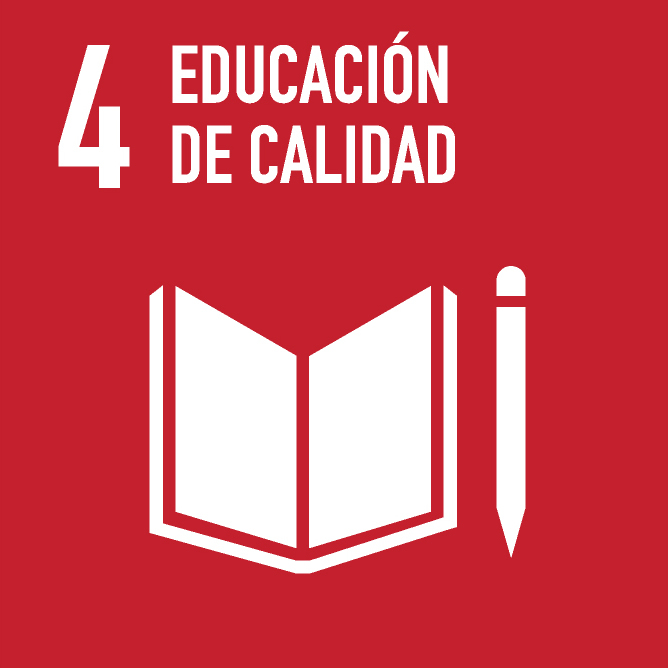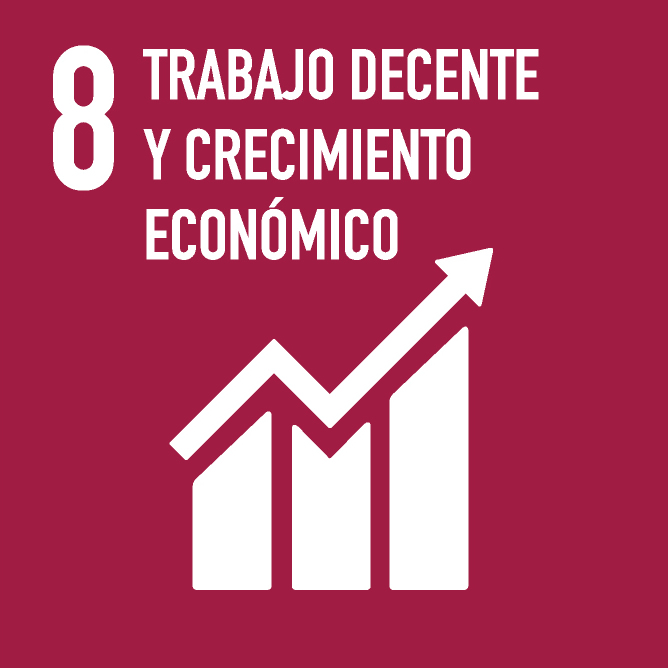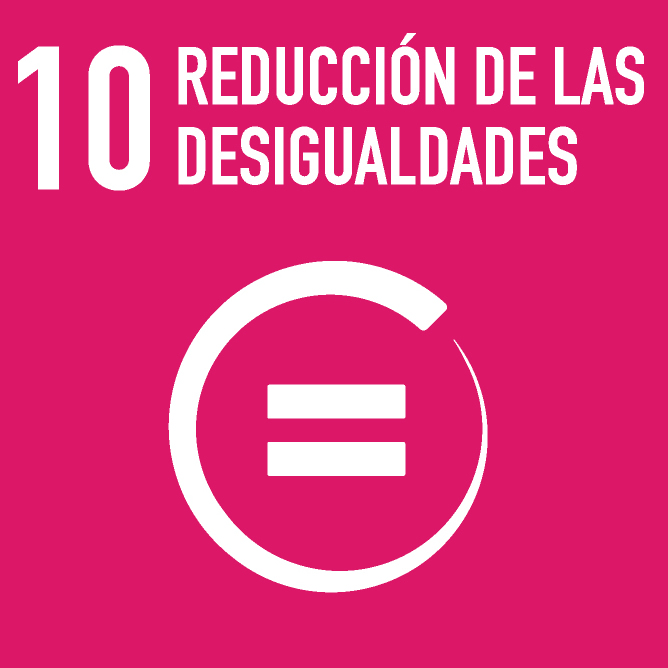 DRIVING ROBOTICS AND SCIENCE WITH ViLTI SeMANN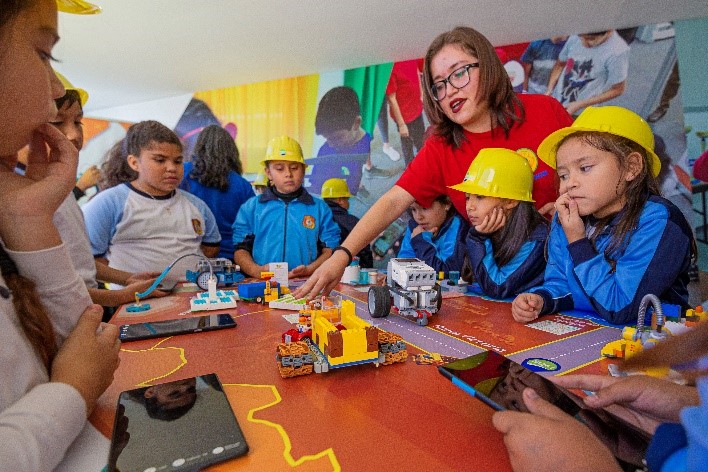 SQM is a supporter of the ViLTI SeMANN Program. Managed by Universidad Católica del Norte (UCN) in Tocopilla and in its fourth year, this program is designed to boost primary education among boys and girls ages 4 to 9. In 2019, a total of 80 students from seven education establishments in
Tocopilla
participated in this program. Its objectives are to: close educational gaps, promote creative talent and contribute to equal opportunities in education (knowledge). Bringing science and robotics closer to the students through fun and engaging learning techniques. The most noteworthy achievements this year included sending three students from
Tocopilla
schools to the National Robotics Tournament held in Santiago, where they got to not only experience the trip itself but also spend time with boys and girls from other regions. Also, for the first time this year, the ViLTI SeMANN Program was held in María Elena, benefiting 20 boys and girls ages 5 to 7 years form the Arturo Pérez Canto School. Similar to their peers in Tocopilla, these children had the opportunity to develop their critical thinking skills through games, singing and dancing, all related to the world of robotics.
SUPPORTING EXPERTISE IN AGRICULTURE AT THE LIKAN ANTAI HIGH SCHOOL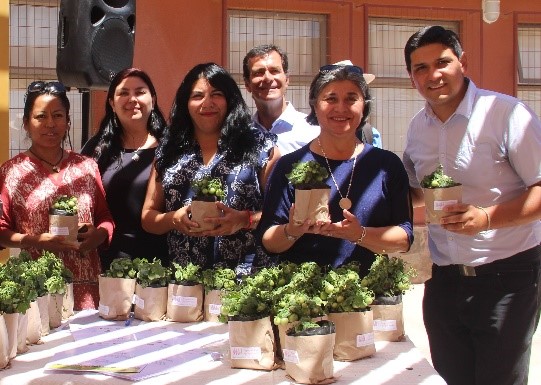 Started back in 2008 as a means to provide comprehensive support to agricultural programs taught at the Likan Antay High School, this program provided benefits to four 11th graders and six 12th graders in 2019. The initiative aims to build the necessary skills and capacity in students as a way to support regional agriculture and environmental care, while also transferring detailed knowhow and experience in farming through co-ops in SQM agricultural programs. Professionals were hired to train participants in a variety of different areas of interest while they also completed a practical course on high school plots throughout the school year. Here they learned about both modern and traditional farming techniques for a well-rounded education in agriculture.
SECOND-CHANCE EDUCATION PROGRAM – SAN PEDRO DE ATACAMA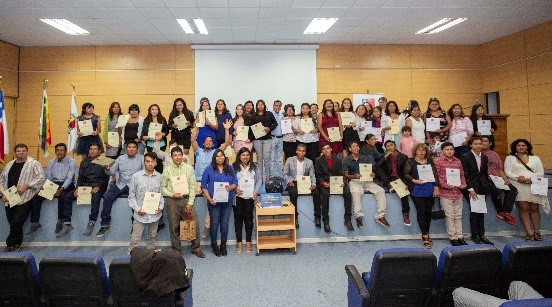 For the second consecutive year, SQM works with the Municipality of San Pedro de Atacama's Employment Information Office (OMIL) on developing the Second-Chance Education Program that benefits 87 youth and adult community members. The program has been instrumental in providing participants the opportunity to finish their studies between 5th and 12th grade, thereby providing them with the tools they need to secure better job opportunities.
87 youth community members finished their elementary and secondary schooling.
MATHEMATICS ASSISTANCE PROGRAM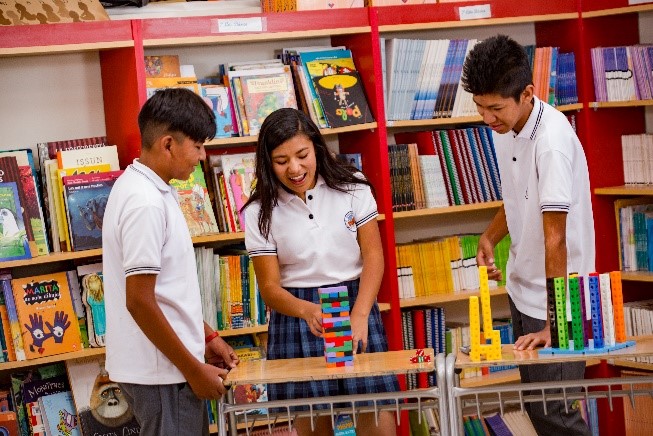 For the seventh year in a row, the collaborative effort between SQM and the Crea+ Foundation continues to bear fruit both qualitatively and quantitatively. This well-rooted program still pulls in good results and is valued by both teachers and administrators at participating establishments. During 2019, the program had a direct impact on 1,620 students and 49 teachers at the following participating schools: Arturo Pérez Canto, Ignacio Carrera Pinto, Oasis del Desierto, Camar, San Bartolomé, Solor, San Pedro de Atacama, San Roque, Toconao Educational Complex and Talabre. This is our third year supporting an internship overseas in finland by awarding grants to the following three professionals who stand out for their performance and commitment to their students: Sandra Chávez, head of the San Roque de Peine school; Carla Michea, teacher at the Arturo Pérez Canto school in María Elena; and Denissa Opazo from the Oasis en el Desierto school in Pozo Almonte.
+ LENGUAJE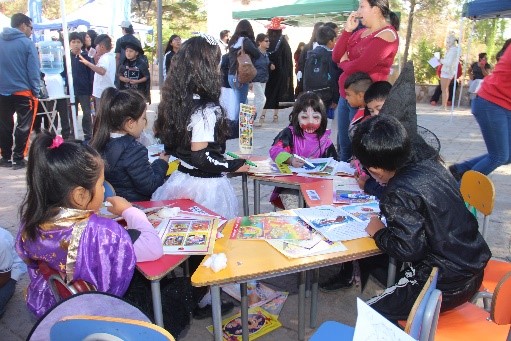 The + Lenguaje extra help program was implemented in San Pedro de Atacama municipal schools in 2019 following a trial run in late 2018. Aimed at boys and girls in 1st to 6th grade, this program has been implemented to fill educational gaps and boost test scores. Its primary objective consists of improving the students' reading quality, speed and comprehension by providing technical support to teachers in the area, administering tests and evaluations and fostering activities related to reading comprehension. The program expects to help new generations improve their literary and reading skills by working hand in hand with language teachers, deploying and strengthening diverse tools to motivate students. Consulting services provided to the +Lenguaje Program in 2019 were earmarked for the corresponding San Pedro de Atacama schools: E-26 SPA, Toconao Educational Complex, San Roque de Peine, San Bartolomé de Socaire, Cámar, Sólor and Talabre.
+THEATER IN TOCONAO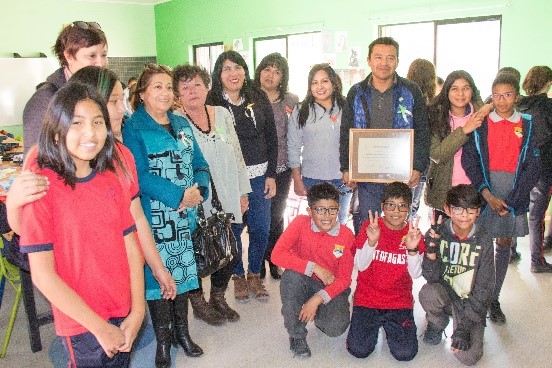 In collaboration with Crea+ Foundation, a Theater Workshop was held in Toconao and San Pedro de Atacama schools. The activity gathered students from both schools who were interested in learning from a multidisciplinary team of professionals skilled in theatrical techniques, acting, makeup and script writing, culminating in a show at the workshop's closing ceremony held before the community.
EDUCATION IN THE PINTADOS AGRICULTURE COMMUNITY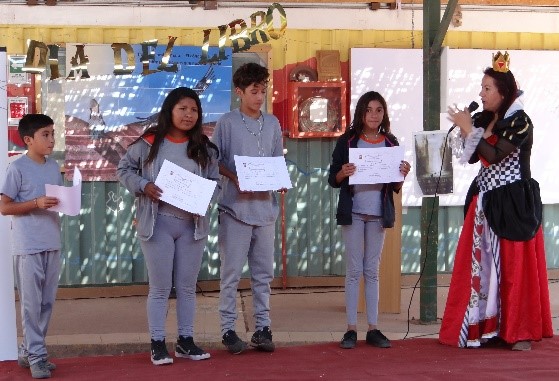 We continue supporting the Oasis en el Desierto School in Pintados, near our Nueva Victoria site, just like we have over the past 13 years.  In 2019 we launched a few initiatives such as extra-help workshops, folk dancing, music and "Story Time" to encourage children to read. SQM also contributes to celebrations on special dates, like Christmas, or educational activities, such as World Book Day. These activities benefit 75 students from the school and are in addition to the support provided by the Más Matemática Program.
ENVIRONMENTAL EDUCATION PROGRAM AT THE CENTER FOR ENVIRONMENTAL EDUCATION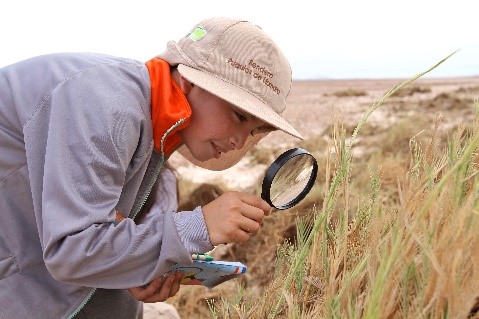 Since 2015, we have offered the Environmental Education Program at the Center for Environmental Education (CEDAM) in the Pampa de Tamarugal National Reserve in the Tarapacá Region.  We also support school and institutional visits. This program is part of the environmental education objectives developed by the National Forestry Corporation (CONAF) in the Tarapacá Region.
RECYCLING FROM THE CLASSROOM AND AT HOME - MARÍA ELENA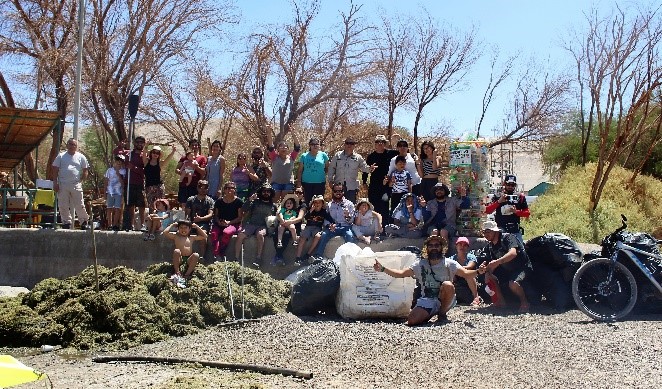 In order to foster environmental care and education, we held the first recycling contest in María Elena. Community members, 10 social organizations, schools, daycare centers and local municipality all participated. Participants rallied under the motto "sport a shirt" for recycling and formed groups to clean the streets, home and community areas in the pampa town, all organized by the Mr. Barber Foundation. Local María Elena residents attended educational lectures aimed at making them more informed for responsible environmental decision making. A total of 11.8 tons of recycled material were collected during the campaign, all with a positive impact on the local environment. Part of the Company's ongoing efforts to preserve water resources involve providing support for the first environmental fair held in María Elena in collaboration with the Mr. Barber Foundation and the Municipality of María Elena. This fair also marked the closure of the "I Love you, Water" Campaign. This campaign set out to raise awareness about the importance of using water efficiently and showcase various water savings techniques. The campaign included the following initiatives: installing 100 water saving kits; a major field awareness campaign; and a school contest to foster creative ways students can save water. All of these activities were aimed at involving and educating the community.
ENVIRONMENTAL AGENTS OF CHANGE IN TOCOPILLA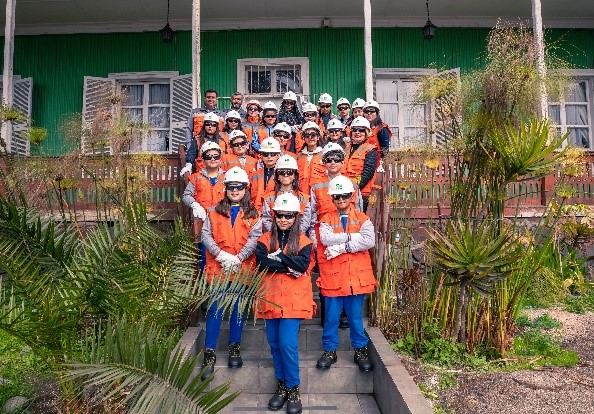 For four years, SQM has provided support for environmental education activities that emphasize teaching students how to care for and appreciate the environment and water resources, create more parks and green areas, and learn about gardening/farming, etc. One of these programs is the Tocopilla Environmental Agents of Change Network whose 40 student members are agents of change from 12 education establishments. In 2019 each member establishment received a kit containing a planting table, seeds and a garden that they could use to teach others about hydroponic growing techniques. Implemented by Verdical and funded by SQM, the program has successfully created a hanging garden at the Arturo Prat school, thereby adding 10m
2
of green areas that are home to nearly 500 plants. The children also participated in theoretical and practical workshops. Moreover, the Tocopilla Municipal Education Administration Department is also a member of this public private partnership that was set up to foster sustainable development in Tocopilla.
WE INAUGURATED THE FOURTH PHASE OF THE DON BOSCO SCHOOL IN CALAMA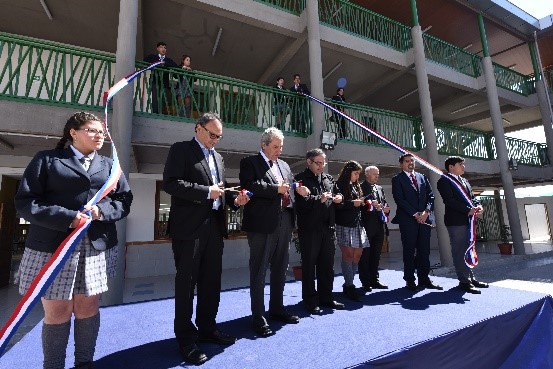 SQM is a member of the Antofagasta Industrial Association (AIA) which, alongside regional authorities, the school community and representatives of the 24 member companies, inaugurated the second floor of Building No. 6 at the Don Bosco Industrial Technical School in
Calama.
This building was made possible thanks to contributions from SQM, SCM and El Abra. This support was aimed at improving the education of students enrolled in this school, which is located near the Company's operations and provides its students a combination of theoretical and practical education.
CARRETEANDO POR EL DESIERTO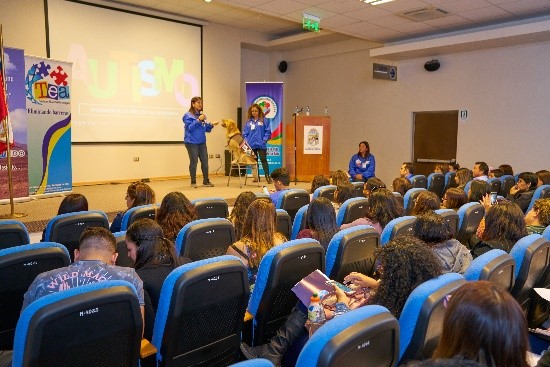 For several years now SQM has been encouraging inclusiveness-based initiatives in regard to which we have made donations to institutions whose work depends on this funding. In this context, more than 120 individuals participated in the first workday organized by the Teautismo Foundation and SQM, as part of the "Carreteando por el Desierto" program. This consisted of four days of presentations by physical therapists, psychologists, pediatric neurologists, sociologists, speech therapists and others. The event was held in María Elena in order to train healthcare professionals, teachers from the Technical High School D-133 and the Integra daycare establishments and SQM staff who all learned more about identifying and diagnosing Autism Spectrum Disorder (ASD) in area children and youth. The "Carreteando por el Desierto" Program also plans on replicating this experience in the Municipality of Tocopilla in the near future given how successful it was and how much interest there was for it in María Elena.
SUPPORTING NEIGHBORS AND THEIR EMPLOYABILITY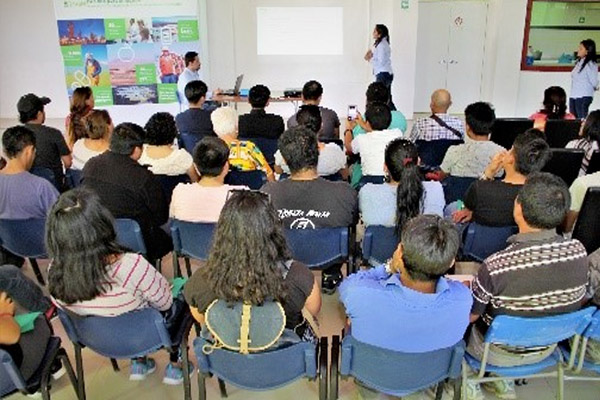 We are committed to supporting the communities near our operations in the Tarapacá and Antofagasta Regions, and as such we continue to hold "Employability Workshops." Run by SQM psychologists who teach participants how to prepare for job interviews and write resumes, these workshops also provide participants the opportunity to apply for job openings available in the Company.  These workshops seek to increase the number of locals working at SQM sites. This effort is carried out in conjunction with various Employment Opportunity offices located in area towns such as Pozo Almonte and Alto Hospicio.
EXPERT APPRENTICES FOR SQM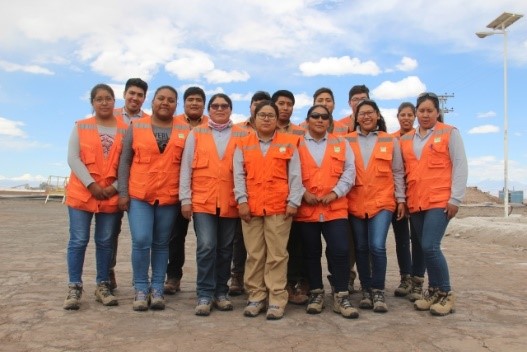 This is the second year that SQM has committed to an apprentice program at the Salar de Atacama operations, led by SQM supervisors and operators who had previously taken part in "train the trainers" sessions. This program brought together 26 apprentices—men and women from the communities of Toconao, Peine, Socaire, Río Grande, Camar and San Pedro de Atacama—who have joined different areas of the operations on open-term contracts. Participants rotated through nine modules in three months, acquiring soft skills and technical tools. At the end of the apprenticeship they were offered open-term contracts in different areas of SQM's Salar de Atacama operations.
Contributing to the development of the SDGs
The Sustainable Development Goals (SDGs) are a universal call to action to end poverty, protect the planet and ensure that all people enjoy peace and prosperity.
To that end, the projects we develop in communities around our operations are implemented in accordance with the 17 SDGs promoted by the UN Global Compact.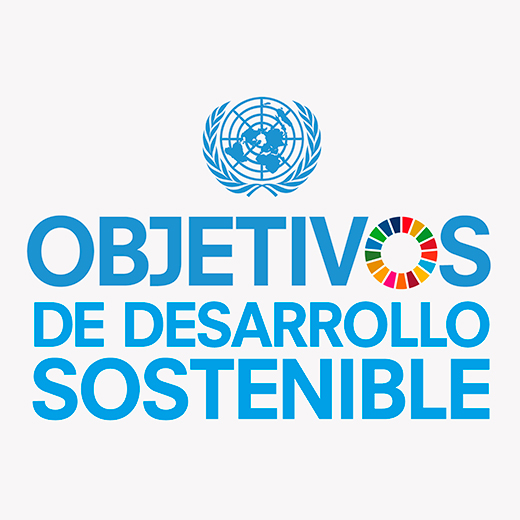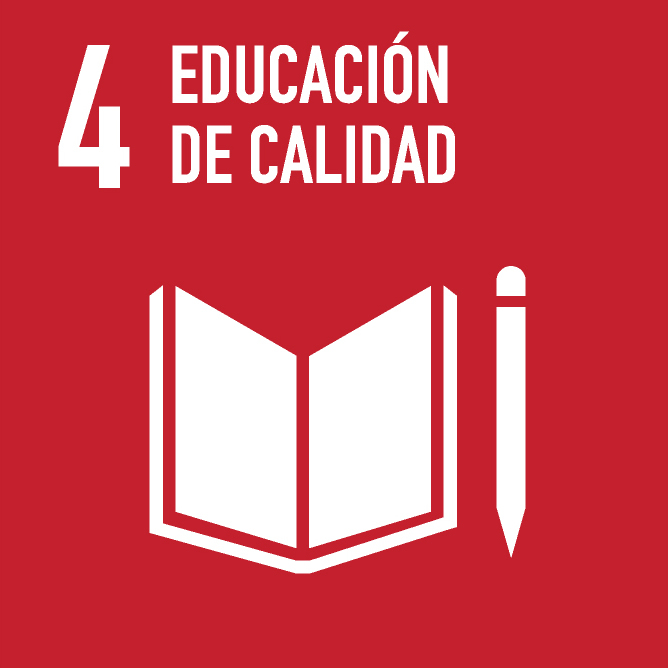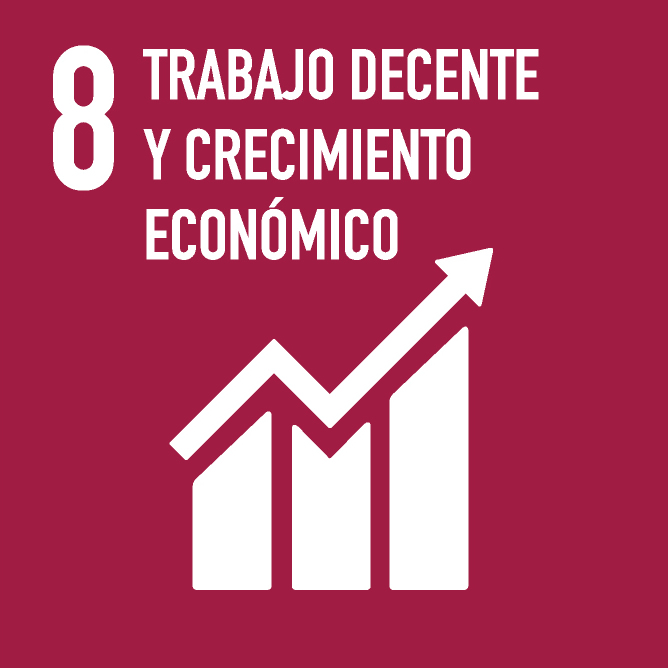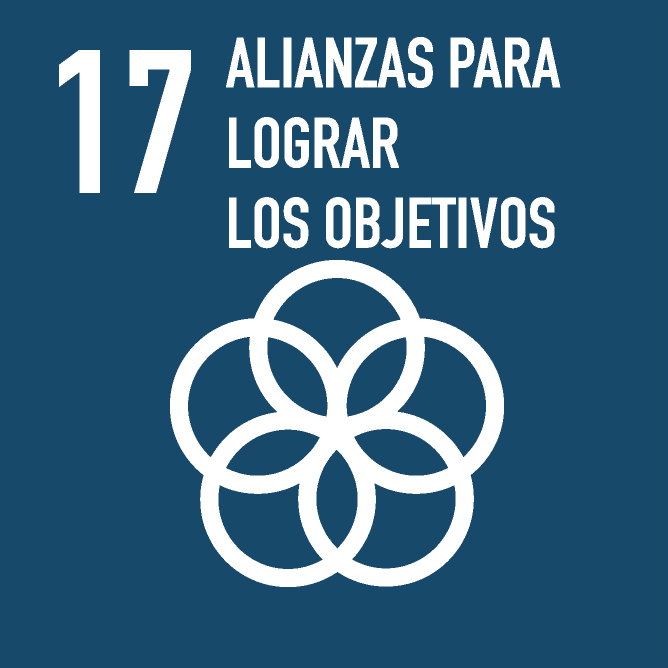 UNVEILING OUR PAST AND CULTURE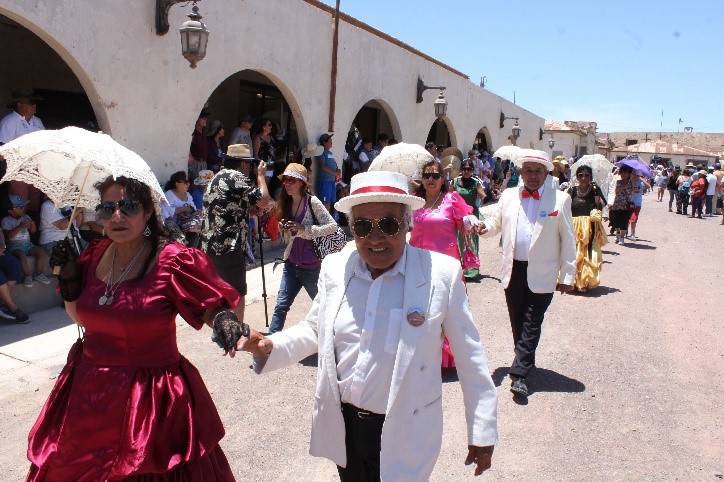 We have worked with the Humberstone and Santa Laura Nitrates Museum Foundation, the Chacabuco Nitrates Museum Foundatation, the Pedro de Vakdivia Nitrates Museum Foundation and the Huanchaca Ruins Foundation for more than a decade and maintain a steady presence on each of their boards.
We support initiatives that aim to add value to the history of the nitrate industry in the Tarapacá and Antofagasta regions, given our long-standing commitment to this line of historic work as natural heirs to the former saltpeter empire. Examples of these efforts include: donations to operations at the Santiago Humberstone and Santa Laura nitrates offices, the Chacabuco Nitrates Museum Foundation and the Huanchaca Ruins Foundation's Desert Museum in Antofagasta, as well as additional works finished such as lighting for the Huanchaca ruins and designing and installing exhibits at the María Elena Museum.
FLOWER WORKSHOPS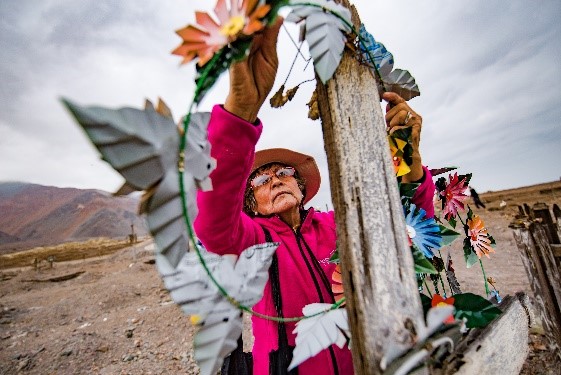 The making of tin and paper flower crowns is a tradition that dates back to the splendor of saltpeter. Families took root in this Pampa tradition to worship their loved ones who participated, funeral art compatible with the extreme climate of the pampa and that filled with color the cemeteries of the former nitrate offices in northern Chile. To continue rescuing and valuing this Pampa tradition, the workshop that SQM has been promoting for 8 years culminates with a pilgrimage to different nitrate cemeteries in the Antofagasta and Tarapacá regions for the day of all saints, a journey that the students of the Workshop with a bronze band to take their art to the cemeteries that lie in the vastness of the calichera pampa. Additionally in 2019 in Iquique the paper flowers were rescued.
CASA TELAR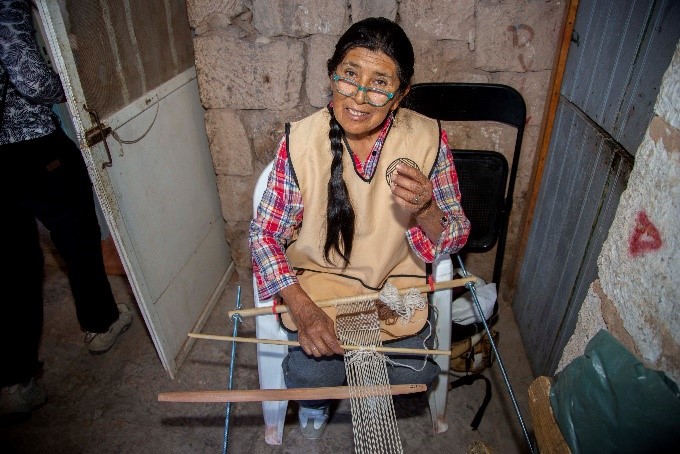 Casa Telar is a project promoted by the ONA Foundation and SQM, its objective is to recall textile art and the ancestral knowledge of the Lickanantay culture. 2019 was marked by important advances in the program, mainly in the work groups of the communities of Toconao, Socaire, Larache and Talabre, with the fundamental objective of enhancing the value of the Lickanantay Atacameño textile industry.   Thus, for the first time, the Casa Telar Program participates in the twelfth edition of MasDeco Market, which brings together exhibitors and entrepreneurs of social innovation, design, cultural rescue and gastronomy, among other items. The delegation made up of students - representatives of communities, had the opportunity to learn about work experiences and development of projects and ventures throughout Chile, and abroad. Show the work they carry out in this territory and collect technical opinions from experts and the public about the work they carry out, which undoubtedly strengthens their work.
"TEJIENDO NUESTRA PAMPA"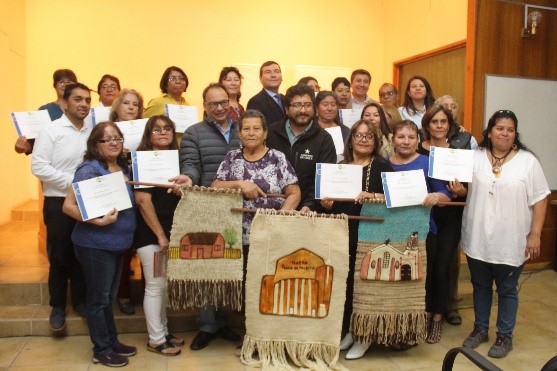 A group of women from María Elena and Quillagua participate in the "Tejiendo Nuestra Pampa" workshop, an initiative promoted by SQM, Fosis, La Semilla Foundation and the municipality of Maria Elena, whose work plan includes the search for constituent elements of the Pampa identity, such as the native flora, heritage buildings, saltpeter elements, among others, and which were reflected in each work designed by the Pampas weavers. It is an opportunity for personal development and entrepreneurship for all the women who participate to formalize and concretize their business ideas, providing them with public and cultural spaces that encourage the dissemination of the Pampa identity through the textile works produced by a group of committed pampinas women.
SQM ART AND CULTURE GRANTS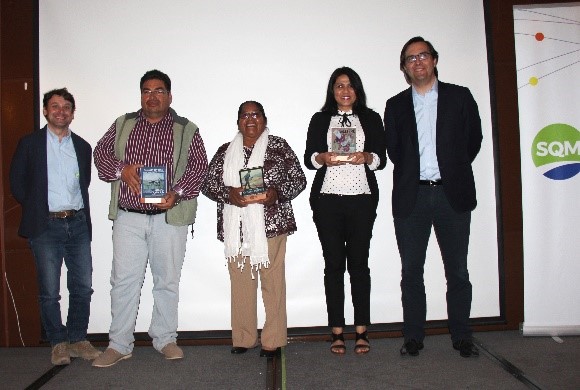 We set up Art and Culture Grants in response to a need detected in our communities and among our workers in 2019. These grants are open to SQM employees and cultural organizations interested in applying for funding. The following areas are covered under these contributions:
Producing and publishing books and reading material.
Editing and publishing artistic and cultural audiovisual material.
Promoting and developing music and dance in their various forms.
Creating and promoting handicrafts.
In 2019, lightly more than 25 million pesos were granted to the 13 winning projects.
NEW LOOKOUT POINTS FOR TOURISTS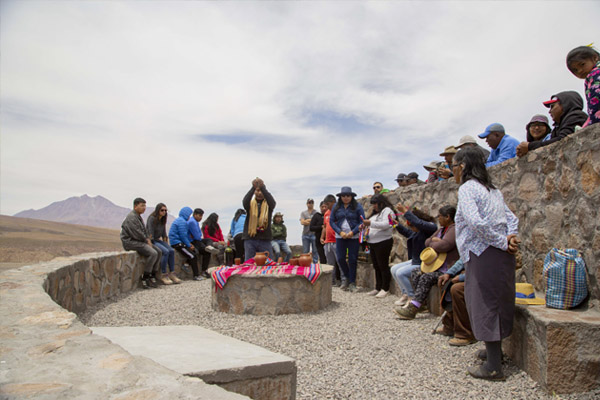 At the foot of the Lascar Volcano, more than 3,000 meters above sea level, the indigenous community of Talabre saw a dream come true: Two lookout points for tourists were opened in the Saltar and Talabre Viejo areas. The SQM-supported initiative sought to encourage tourism as a means of diversifying the economy, which has been sustained by livestock and farming since the dawn of the settlement. Built of local rock so as not to impact the infrastructure or heritage value of the town, the lookout points feature benches, a wind-breaking wall, a table and informational signage. The Talabre community actively participated in the design and construction process, working with SQM to create a space with a panoramic view of the area and the Lascar Volcano.
TRADITIONAL ANDEAN MUSIC CARNIVA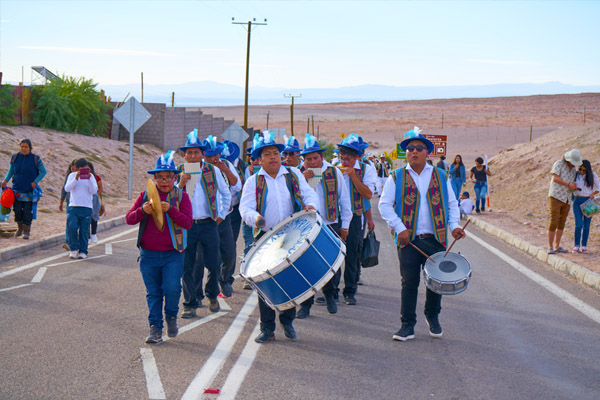 In the town of Toconao, the "The Lakita Encounter: Ckoi Nisaya Ckhuri or The Voice of the Wind", organized by the Lakitas Renacer Andino musical group and sponsored by SQM. The event attracted more than 100 performers of lakita, a traditional musical genre, turning Toconao Plaza into a real party, overflowing with colors and melodies. This project aims to promote and transfer the Atacameño legacy to the area's new generations. For more than six hours, the crowd enjoyed the carnival led by Ckuri Ticka and Estrella Andina de San Pedro de Atacama; Lakitas del Carmen de Conchi Viejo; Hijos del Norte de Río Grande; Lakitas Amautas del Valle de Lasana and Kamac Mayu de Calama. The hosts from Toconao, Renacer Andino, and special guests, Our Lady of Los Remedios of San Juan de Quillaques,Argentina also performed.
THE "TIRANA CHICA" DOCUMENTARY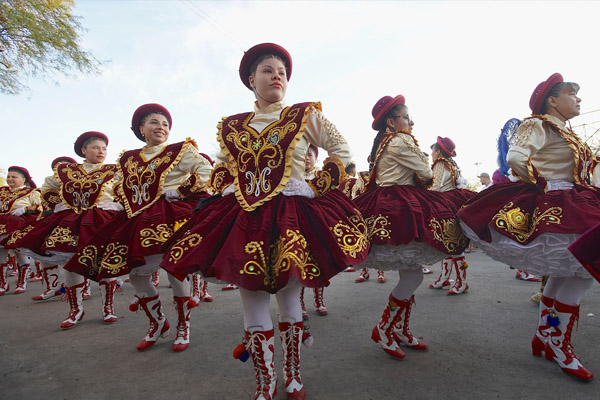 Groups of religious dancers from Pedro de Valdivia and María Elena collaborated with SQM to represent the Pampa at the La Tirana festival and also showcase the important Tirana Chica festival, put on by the nitrates offices. The Company developed an 8-episode documentary to record the Pampa fervor for the next generation and show the process of preparing to pay homage to the virgin in northern Chile's most important religious festival and then take center stage hosting the Tirana Chica festival, which featured 23 religious dances from María Elena and Pedro de Valdivia in 2018. Nevertheless, what was most appreciated was SQM's contribution to improving the standard of the facilities in the town of La Tirana where the dance troops stay during the festival.
AYMARA GASTRONOMY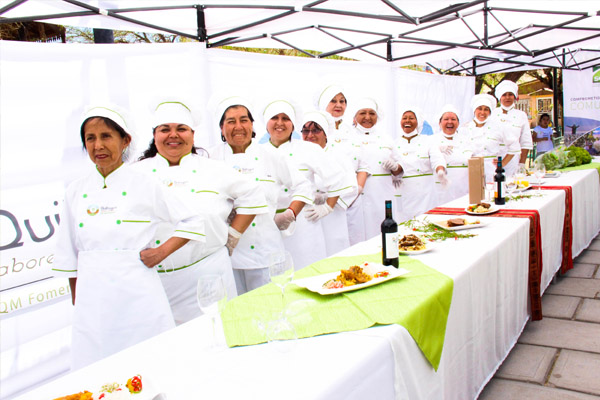 "Saberes y Sabores de Nuestra Tierra" is the name of the gastronomy program that SQM promoted in Quillagüa, and that was born in 2017 to rescue and spread the ancestral culinary art of the Aymara people, reviving traditions, celebrations, family rites and experiences that have been Transmitted from generation to generation, and which are reflected in exquisite preparations and typical dishes. The members have crossed the borders of Quillagua to spread their valuable culinary culture in important gastronomic gatherings.
HISTORICAL HERITAGE BOOKS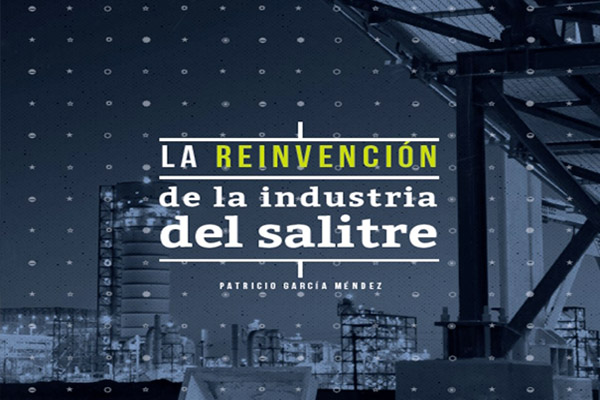 SQM has supported several highquality publications such as: "María Elena: La Magia del Último Pueblo Salitrero en la Pampa", "Álbum de la Compañía de Salitre y Ferrocarriles de Agua Santa 1896", "Oficina Salitrera Santiago Humberstone" and "Oficinas María Elena y Pedro de Valdivia, el proceso industrial del salitre del siglo XX". In 2013, the book "Nuestro Patrimonio Histórico Militar, Tesoro de todos los Chilenos" was published in conjunction with the Historical Military Heritage Foundation. Considerable effort has been put into researching and writing the book "Quillagua: Luna que Asombra" to be published in 2014. To commemorate 50 years of innovation and technological development, SQM in 2015 released the book "The Reinvention of the Saltpeter Industry", a work that tells the story of the splendor of the industry, and how SQM reinvented the production process of nitrate producing potassium nitrate.
Contributing to the development of the SDGs
The Sustainable Development Goals (SDGs) are a universal call to action to end poverty, protect the planet and ensure that all people enjoy peace and prosperity.
To that end, the projects we develop in communities around our operations are implemented in accordance with the 17 SDGs promoted by the UN Global Compact.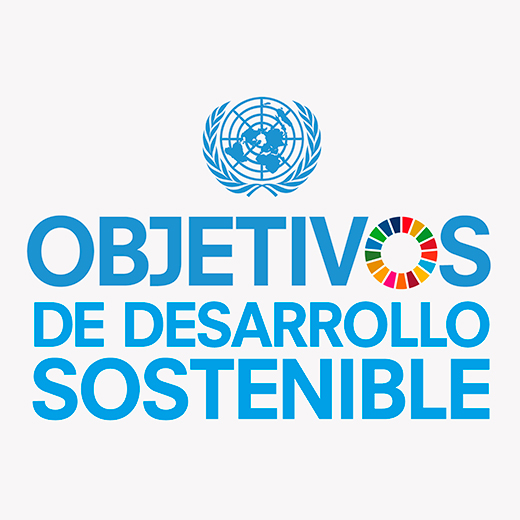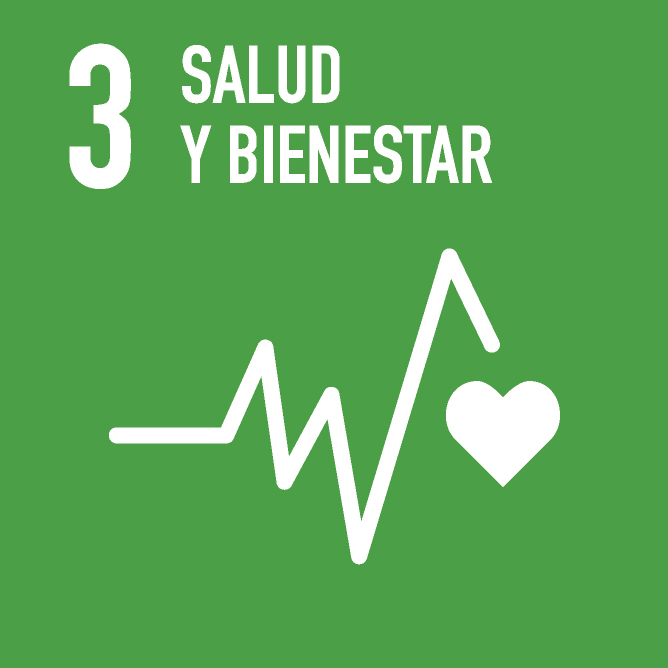 HEALTHIER LIVING PROGRAM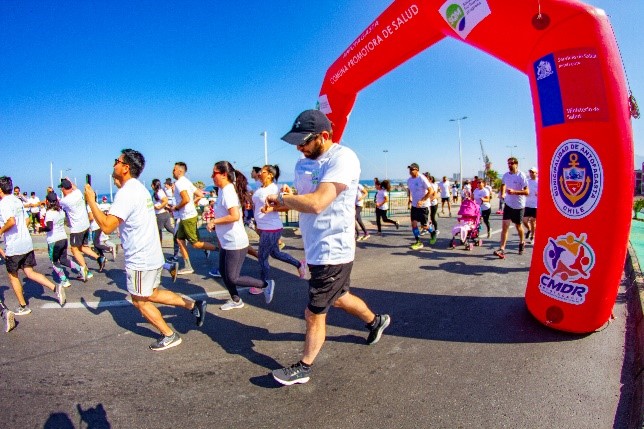 For a few years now, some of the communities where we operate have expressed an interest in sports. Every year we receive requests from institutions and associations asking us to donate to or host activities to promote and fund sports events in their communities.  As such we like to support this type of project because we understand how valuable sports are to human health and to providing young people the tools they need to learn about teamwork, consistency, healthy competition, respect and other life skills.
This program is also aimed at the workers of the Company, who can participate in a series of initiatives aimed at improving their lifestyle, promoting healthy eating and sports. Some of the activities are sports classes such as Crossfit, healthy eating workshops, and fruit delivery in the Company's corporate buildings.
SQM SPORTS GRANTS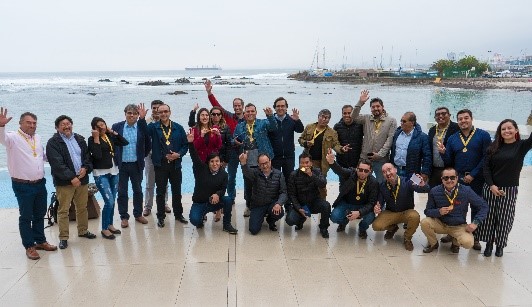 For the second consecutive year SQM has backed employees and community members wishing to participate in the SQM Sports Scholarship program.  In 2019, more than 30 projects were submitted (25% more than last year) and 21 were selected from among the program's four lines of action: instructional, recreational, competitive and high performance. Winning projects were implemented in the communities of María Elena, Tocopilla, Santiago, Toconao, Iquique, Antofagasta and others. They were presented by Company workers that play some sport at a competitive level, participate in sports organizations or represent relatives who are looking to promote sports and healthy living through diverse initiatives. We invite you to leans some activities carried out in 2019.
TOTAL ACTION STREET SOCCER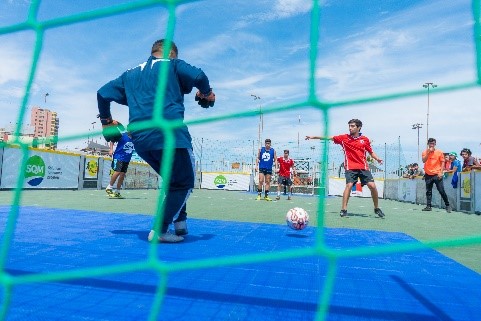 SQM also funded "Fútbol Calle," a social project that uses sports as a vehicle to provide opportunities to men and women from Arica to Punta Arenas. On the basis of participation and inclusiveness, this project uses soccer as a platform to teach sportsmanship and values. SQM contributed to this activity in the cities of Iquique, Tocopilla and Antofagasta.
WORLD-CLASS TENNIS IN THE COMMUNITY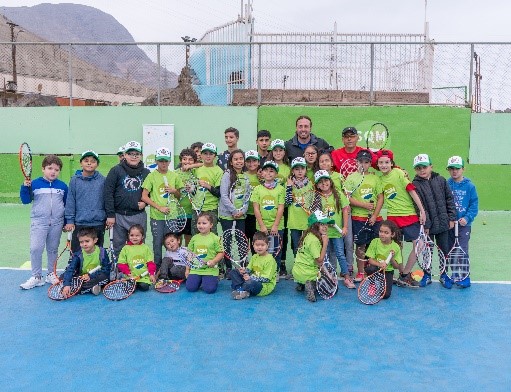 Sports are instrumental in improving the lives and education of young people, and as such we were motivated to fund tennis clinics held by internationally-renowned Chilean tennis players Nicolas Massú and Sergio Cortés in Tocopilla and María Elena. They shared their experiences with the young participants while also teaching them the theoretical and practical aspects of tennis. This top-notch sports activity was sponsored and carried out by SQM, with support from the Tocopilla Tennis Club and the Coya Sur Tennis Club in María Elena. The event provided more than a hundred children and adults the opportunity to practice different swings and serves.
SUPPORTING THE TOCOPILLA SPORTS CLUB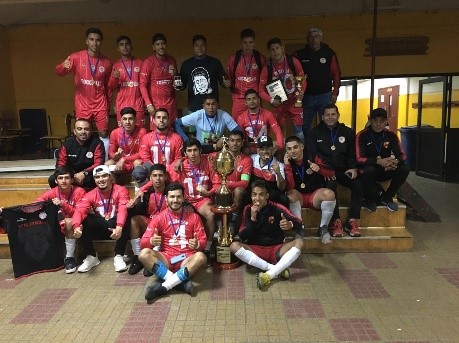 SQM supports the Tocopilla Sports Club's participation in the third division league; and its preparation and participation in the AFUNOR Soccer Championship. The team's 30 players were cheered on by 1,800 fans attending the championship. The club's training paid off as they proceeded to win the National Amateur Soccer Championship held in Punta Arenas, after 57 years of not qualifying for any national championships.
WIN-WIN (GANAMOS TODOS)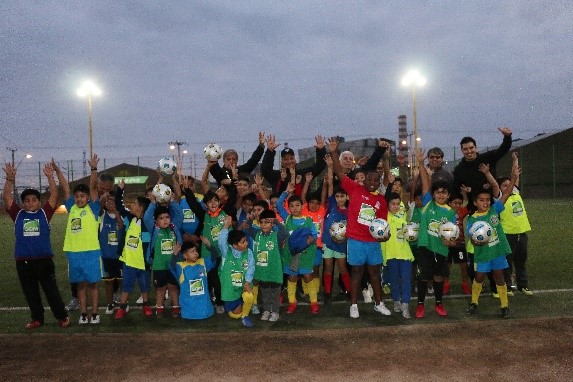 We joined the Ganamos Todos Foundation in organizing a program to foster sports in Tocopilla. The program consisted of sports clinics and four soccer camps for 80 boys and girls ages 8 to 10. Camps taught the children basic sports training including the fundamentals of soccer. A men's beach soccer and beach volleyball tournament was also held in Tocopilla. A total of eight soccer teams and eight teams of volleyball doubles competed, many of whom were active employees of community institutions. This activity directly benefited 136 people and was followed by some 3,000 spectators.
SECOND SQM FAMILY FUN RUN IN TOCONAO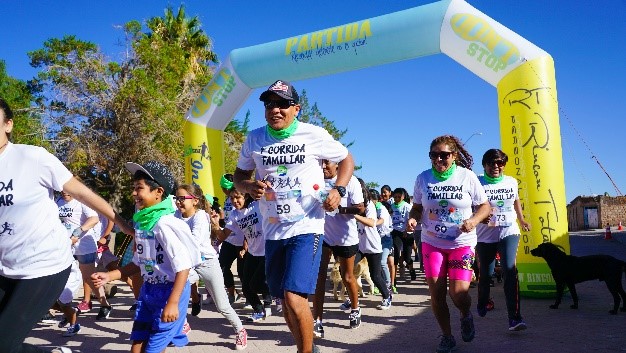 More than 120 runners competed in the 2nd Toconao Family Fun Run, which, at more than 2,400 meters above sea level and in 40°C weather, is the highest race ever run in Chile. This 2k and 6k run took place with a spectacular postcard-like backdrop, and is part of SQM's sports scholarship funding program. In Antofagasta the Company organized the SQM Family Fun Run as part of the SQM Healthier Living Program. The 5k run is a free activity open to the community at which 100+ participants ran south along the city's coastline beginning at Trocadero Beach.